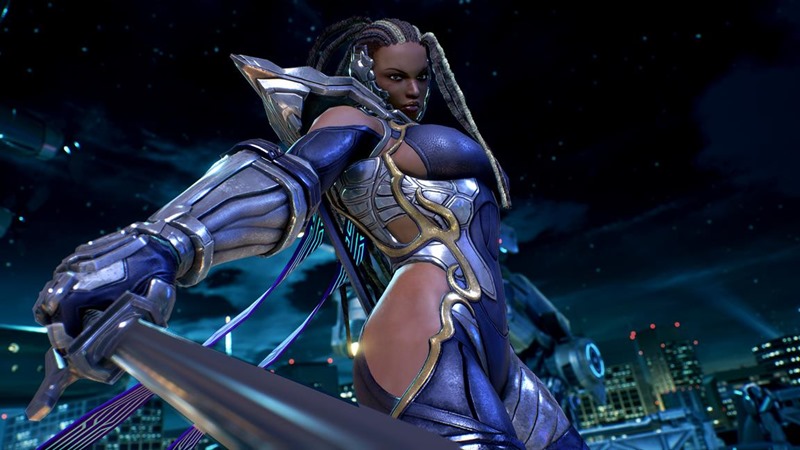 Tekken games have always had a solid roster of characters. From robot P-Klap mohawk dude to that cyborg ninja bliksem that hardly ever uses the f***ing sword in his hand that he holds in battle, Tekken locker rooms are diverse to say the least. And the latest edition of the King of the Iron Fist Tournament, is so Raven.
That's according to Tekken 7 director Katsuhiro Harada, who braved the neon glow of the Las Vegas strip to announce a pair of new and old fighters for Tekken 7 at the Evo 2016 championship. First up, the heavyweight Bob is back.
First seen in Tekken 6, Robert Richards was a martial arts prodigy stuck in a body which had to obey the laws of physics. So he bulked up considerably so that he could throw harder blows and still maintain his agility, effectively bitch-slapping Newtonian laws in the process.
Here's some video of Bob in action, wearing a trendy new Hawaiian shirt as he utilises freestyle karate techniques with surprising amounts of agility in the ring. It's like the Iron Fist staff is utterly obsessed with that Hollywood classic movie, Beverly Hills Ninja:

The other new face shown off was Master Raven, although Harada didn't mention if she was related to Tekken 5's resident ninja, Raven. She's also got some ninjutsu skills when in action, striking hard and fast. Master Raven looks especially potent in the juggle department, while those short-range teleports appear to give her some positioning advantages. Here's a video of her in action as well:
Tekken 7 is out next year on Xbox One, PC and PS4. So far, the roster also includes Heihachi Mishima, Kazuma Mishima, King, Paul Phoenix, Nina Williams, Asuka Kazama and Street Fighter's Akuma who'll actually have a part to play in the story instead of being just a superfluous extra.
Last Updated: July 18, 2016