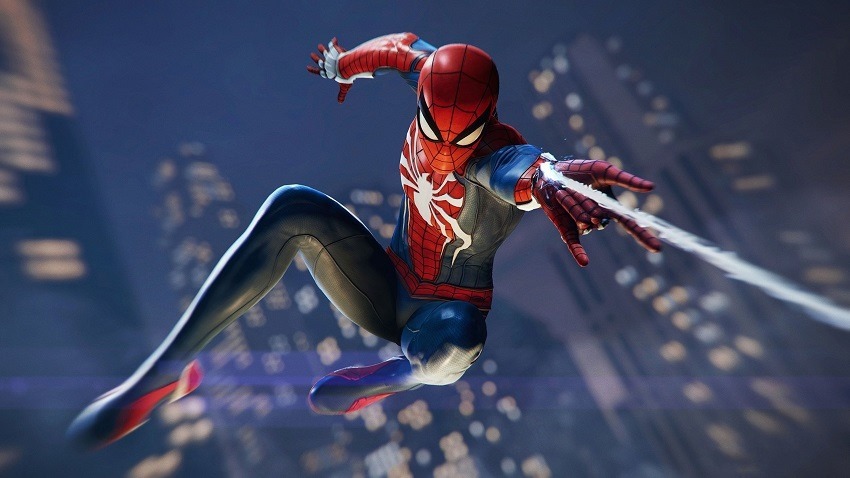 It's wild to think that Spider-Man is finally making a big return to videogames in just over three weeks. The last really great game with the webslinger had to have been Shattered Dimensions, which started four alternate versions of the web-head from his many different comic universes. But even with the varied array of moves and settings, Shattered Dimensions couldn't replicate the one thing that makes a Spider-Man game unique – that unparalleled sense of freedom as you latch on from building to building, swinging through the streets of New York at a blistering speed. With Insomniac at the helm, Spider-Man is aiming to do that. And more.
Of course Sony's latest exclusive has been at the forefront of marketing for months, with its release under a month away. With experience on Sunset Overdrive, Insomniac seems like the perfect pick too. They understand the importance of momentum and the fun in movement, which translate perfectly to the incredibly acrobatic superhero. And you can see they're just having fun with it in this latest trailer. What Insomniac is labelling as their gameplay launch trailer (even this far out) it's light on new footage, but it gives you a good sense of what's in store for you next month.
If you've been avoiding footage of Spider-Man since its reveal then you've likely never seen anything shown above. There's the same glimpses of members of the Sinister Six, including Rhino, Vulture and Scorpion, as well as one of the main antagonists in Mr. Negative. There's also a brief glimpse of the game's opening, which shows veteran Spider-Man Peter Parker arresting career gangster The Kingpin, after which the massive villain exclaims that he was the only one keeping order in NYC. Of course he's not wrong, but that doesn't put off good ol' Peter.
Parker will be joined by friends Mary-Jane Watson and Mile Morales during his adventure, as well as having his sage Aunt May to crack jokes and provide wisdom in equal doses. Spider-Man is embodying a lot of the character's best traits in this new title, and Darryn loved playing it at E3. It's not long to go now.
Last Updated: August 13, 2018