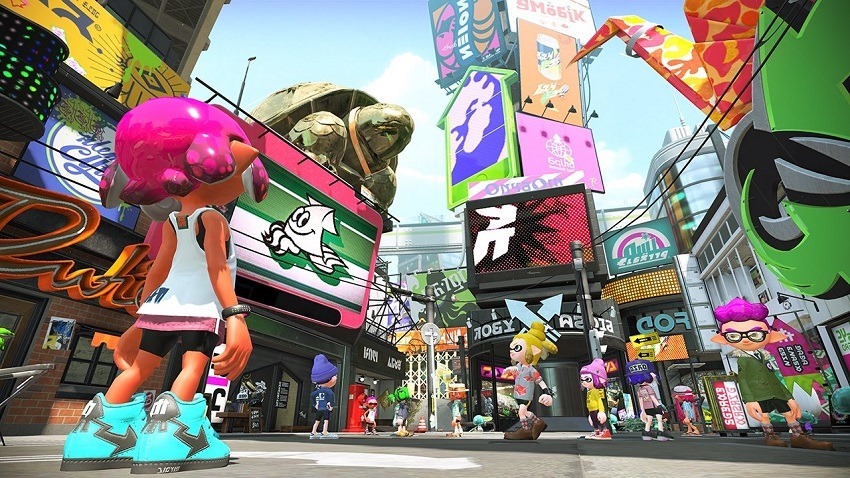 Splatoon 2 might look more like a port more than a sequel at times (although the beta certainly argued against that), but it's adding a host of new features to help it stand out from its stellar Wii U debut. A new co-operative mode, some revamped mechanics and a larger, more detailed hub world top that list, but it also doesn't mean Nintendo haven't learnt from all their mistakes. Take map rotation in the original Splatoon for example, which frustratingly isn't going to change in its sequel.
The original Splatoon featured a rather large number of maps that only grew with post-launch support, but sometimes it would be hard to believe that. The game kept only two maps in rotation at a time, swapping them out only every fours hours. It was a strange design choice, which made would-be long online sessions feel tedious for even half the time. Splatoon 2 seems to want to change things, but not in a way that fans might have wanted. The two map limitation remains, but it's now being cut down to a two hour change.
Speaking to EDGE magazine (via Nintendo Everything), Splatoon 2 producer Hisashi Nogami explained why the limitation was staying put.
"We feel that part of the gameplay is actually selecting which weapons would be best for that combination of two maps. In Splatoon 2, the maps rotate every two hours, so it'll be a much faster cycle than the previous game."
That would suggest then that players will be more freely able to change their loadouts, which the first game was severely not designed for. The original Splatoon forced players to quit out of the multiplayer lobby to change their loadout, and feature the same limitation during the first Splatoon 2 beta. If Nintendo really want players to experiment with weapons, not having to disconnect from your current game is the first step in encouraging that.
Splatoon 2 is out on Nintendo Switch on July 21st.
Last Updated: May 8, 2017