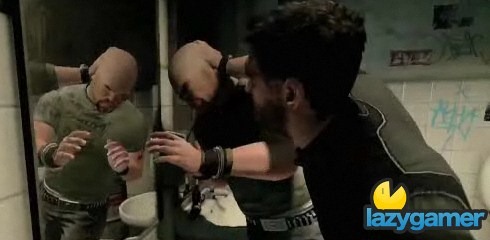 When Ubisoft announced yet another Splinter Cell Conviction delay earlier this year I thought it was possibly the end of an era. From all the Internet chatter it sounded like Splinter Cell Conviction was a disaster and they were apparently going back to the drawing board to start again.
Normally this would result in a rushed game to try and recoup the costs of development and things would just not work properly.
Well that doesn't seem to be the case, granted we haven't had any game time with the title yet but it is looking really slick at the moment and the way your objectives and story line play out against the games backdrop is one of the best ideas I have seen to date.
It will help keep the immersion levels going which is imperative for a stealth game and with Sam's new gizmo's and bad ass attitude I can really see this game being one of the better splinter cell games to date.
As far as I can remember we are looking at a 2010 Q2 release for Splinter Cell Conviction and we will be hitting up our local distributer closer to the time to see if we can get some real hands on with the title.
I don't want to curse it, but I am getting a little hyped about this one.
Last Updated: September 22, 2009