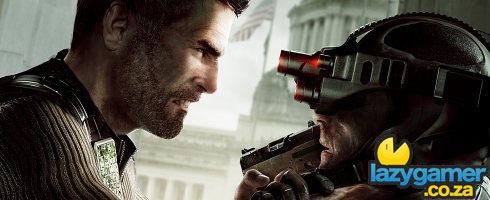 Here we have an example of marketing that's just plan stupid – and the person behind this deserves to be smacked upside the head, and admonished with a stern "What the hell were you thinking?"
Pub goers in Auckland, New Zealand were terrified when confronted by a man pointing a gun at them. Unbeknownst to them the assailant was an actor, trying to promote Splinter Cell conviction.
Police in the Viaduct Basin area were called in after a man with bandaged hands ran about pointing a weapon at revellers, many of whom dived for cover. Police were not amused – "We consider these types of stunts to be very ill-advised and have real concerns a similar one may one day end in tragedy," said Ben Offner.
the marketing company behind the stunt have apologised, saying "We do apologise, we shouldn't have had guns down there"  and that "It was just marketing gone wrong."
I think there are probably better ways to promote a game that to go about pointing fake guns at civilians, but with the story now making its rounds on websites all over the world, I'd say they've done their job.
Splinter Cell conviction is currently available for Xbox 360, and will see a PC release at the end of this month. We thought it was rather good.
Source : The Herald
Last Updated: April 19, 2010