Capcom's arcade-style brawler with fully functional two-player co-op has been confirmed exclusively for Wii and will be released on September 29th for $49.99.
Apparently the game finds its roots in classic brawlers like Final Fight and Captain Commando. The game revolves around five bionic superheroes who battle against some villainous foes in order to save the world. As you would guess, each character has their own abilities, heavy firepower, fighting styles and even melee weapons. According to Capcom's press release,
When players take control of the weapon-enhanced cyborgs in their pursuit of a nefarious traitor, they will come together in 2-player co-op to face over 35 stages of mind-blowing challenges packed with epic boss battles and swarms of enemies that only a team of two can defeat!"
The title was developed by Bionic Games, who (if you don't already know) have only recently formed after Insomniac Games and High Impact developers combined their powers into what we hope to be something awesome and not Captain Planet… yuk.
I have to say though that considering the game is on Wii, it actually looks stunning, maybe there's hope for Wii in that department after all. Other than that though, I've always enjoyed mindless co-op brawlers and this one looks like it may just be some serious fun.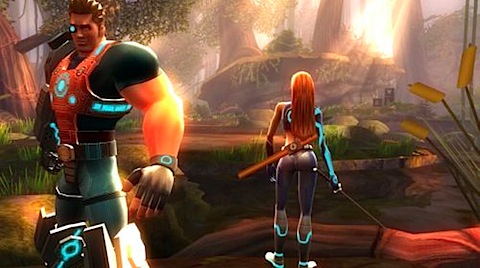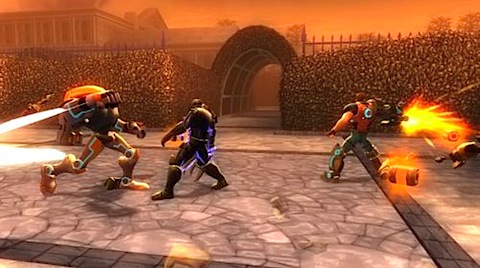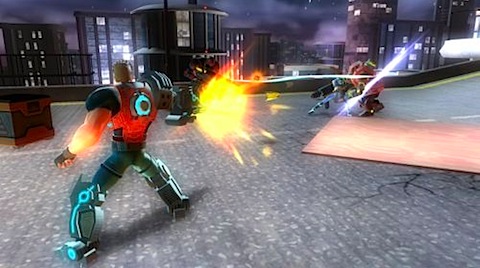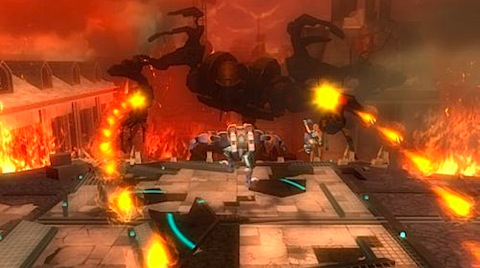 Source: el33tonline
Last Updated: July 20, 2009