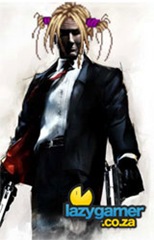 Japanese RPG conglomerate Square Enix have made their acquisition of UK-based Eidos interactive official. In just a few weeks, the house that Tomb Raider built will be under the control of new Nipponese overlords. Thankfully for them Square Enix have no intentions of changing anything, and will let the developer continue to run as an independent studio, leaving jobs intact.
The £84.3 million deal likely bodes well for Eidos; at 3 times their current share value the cash injection will help the ailing software house back on it's feet.
There have been no indications of what this means for Eidos properties, but I'd not say no to a well-produced Legacy of Kain RPG.
Source : Eurogamer
Last Updated: March 30, 2009