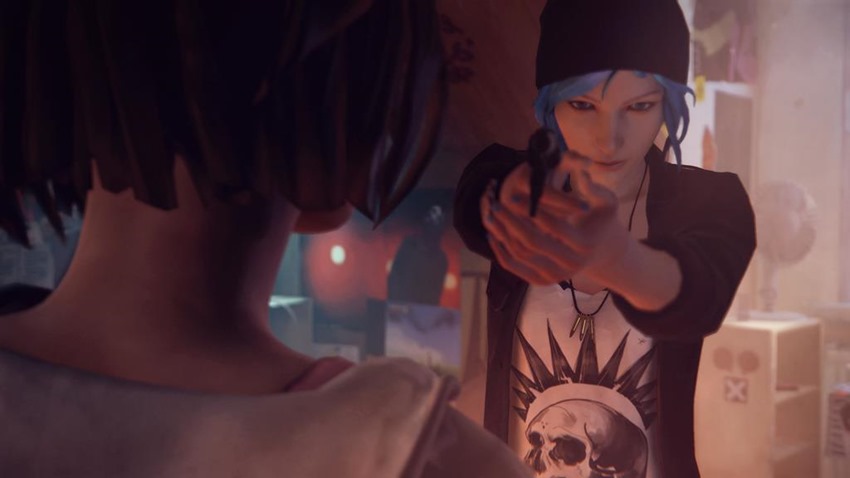 Square Enix is taking a page from the Nintendo book of Directs, as it'll be broadcasting its first episode next week of a new showcase called "Square Enix Presents." Taking place on March 18 and probably at an ungodly hour, there'll be 40 minutes of content to sit through. Square Enix isn't short on games right now either, as it has a packed slate of projects to pick from.
You've got Marvel's Avengers dropping its next-gen upgrade and DLC missions that day, Final Fantasy VII Remake is getting a beefy upgrade that also adds beloved Wutai ninja Yuffie to the mix, Outriders is preparing for launch on April 1, and Balan Underworld is around the corner. One of the other big announcements will be a new series of Life is Strange, Dontnod Entertainment's third entry in the franchise that will feature "an all-new protagonist wielding an exciting new power."
On top of all that, Tomb Raider just turned 25, so maybe next week is the perfect time to reveal a brand new entry in that series, right? Mobile games have also been a big part of Square Enix's strategy lately, so expect more on that during the showcase as well. These developer events have been a welcome replacement ever since the world went tits up in 2020.
Nintendo is easily the king of the showcase, its no-nonsense reveals being a template that numerous other companies have copied over the years. Digital events like this will be something that fans see more of over the course of the year, as E3 is pretty much dead and there's likely far fewer headaches involved in producing a slick video when compared to running a gigantic in-person booth at your nearest convention.
A publisher is able to control the messaging more easily, dominate a news-cycle for a day if timed right, and get fans invested in what it has to offer without worrying about them trampling over each other for a free Tshirt. Next week should be plenty interesting then to see what Square Enix has up its sleeve.
Last Updated: March 12, 2021