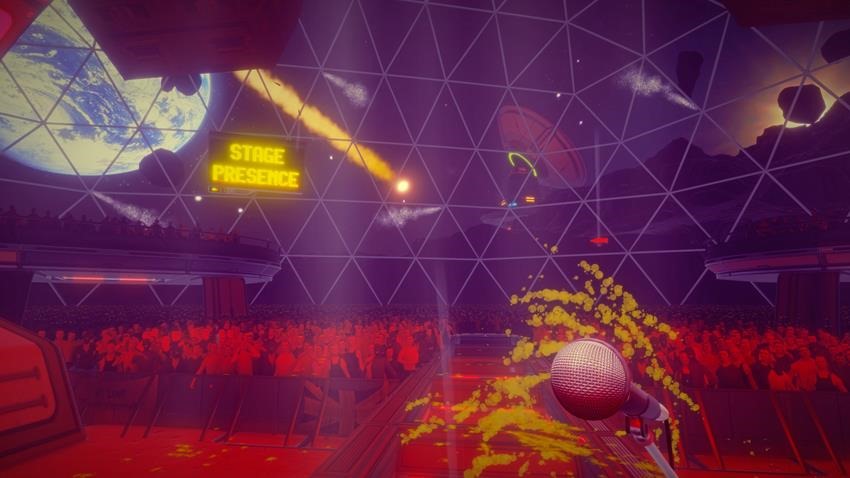 I don't exactly envy people who go up on to a stage to perform. It's a daunting prospect, this idea of baring yourself before a crowd of hundreds or even thousands, asking them to judge you and your work. On the one hand you might succeed! Fame, fortune and undergarments might be lobbed in your general direction.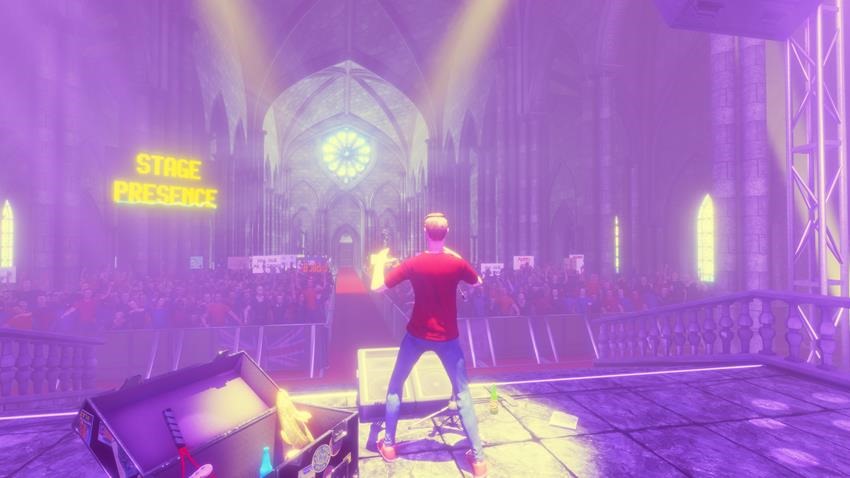 On the other hand, everything bad that could possibly go wrong can and will occur. That's the idea behind Stage Presence, a game that puts you right in the middle of a stage malfunction while your roadies desperately scramble to fix the problem. All of that, while a crowd bays for your blood and you have nothing but the dulcet tones of your voice to use to soothe their savagery. And a tennis racket. And a guitar. And a canister of drugs that are questionable in their origin, to say the least.
Kinda cool actually, right? Here's the visual proof then, which I am mandated by the government to warn you that it includes at least one instance of me singing Kickapoo from Tenacious D. And it is awesome, especially the bit where I projectile vomit some tablets out. Check it out:
I'll say one thing about Stage Presence: It makes me want a VR headset more than ever. Not only for the stage-saving antics that it allows without it, but also purely for the multiplayer which puts you in the crowd during a live multiplayer gig and tasks you with f***ing up that player's attempts to save his own show. And the utter bastard in me loves that idea. I haven't had a chance to try it yet, but I'm hoping to do so when Stage Presence goes live on February 28.
And horrify people even more than usual with the SOOTHING SOUNDS OF MY VOICE.
Last Updated: February 24, 2017