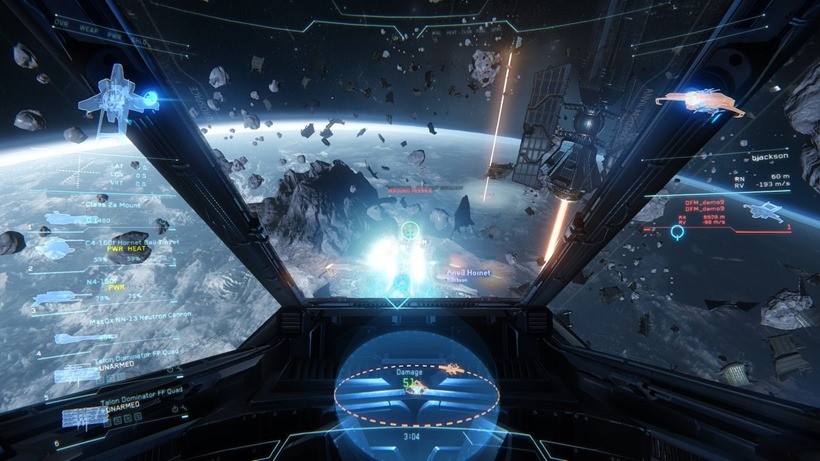 Star Citizen, a video game which is financed by video games that demand black market organ prices on certain spaceships, is coming. But the Star Citizen that you may have gotten used to in its alpha state, won't be the Star Citizen that eventually releases.
There's an upcoming Alpha 2.0 version on the way, and it'll herald the arrival of some new flight modes. And more!
"The flashiest new feature is the additional flight modes: Precision, Space Combat Maneuvers (SCM), and Cruise," the Star Citizen update log read.

These are all IFCS profiles that focus ship behaviours toward the highly different goals of close tolerance adjustments, combat actions, and long distance flight respectively. Though you can only use one flight mode at a time, coupled/decoupled and the collection of flight assists can still be used to further customize handling.
The mode functions as a long-distance travel option over shorter routes, that will affect different ships in various ways as spacecraft reach one-fifth of the speed of light. "At these speeds, tiny variations in angle will result in massively different flight paths, so this is where slower ships will have the chance to escape a faster ship accosting them," RSI explained.
Of course, traveling at these incredible speeds is quite dangerous, so the ship computer will automatically pull you out of Quantum Travel if the possibility of collision is detected or the ship has any downed shields.
Other Alpha 2.0 changes include various tweaks, bug fixes and very technical stuff that my limited grasp of arithmetic has so far failed to fully understand. What the hell is "Capped Exponentially Damped Motion" even. Whatever your stance is on Star Citizen, that's clearly some big changes on the way then.
And that means progress. There's no release date yet for Alpha 2.0, but it does sound intriguing so far to see the Star Citizen development evolve further.
Last Updated: November 2, 2015