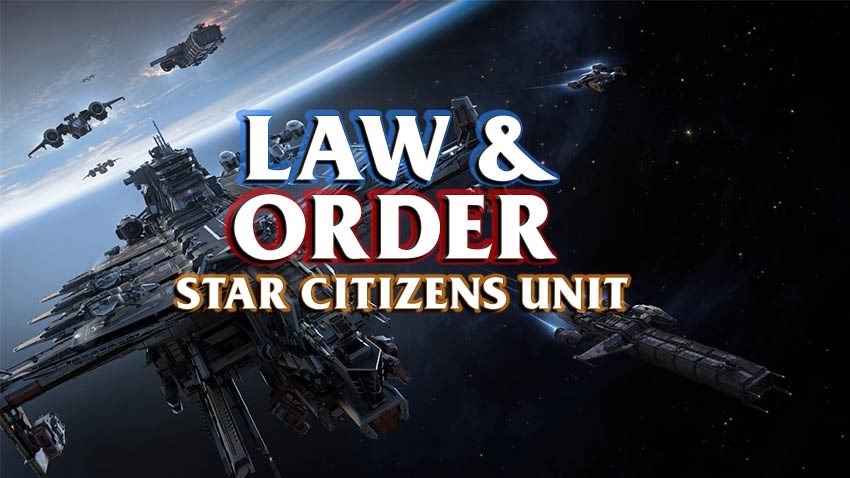 In the video game system, the people are represented by two separate, yet equally important groups: The developers who make the game and the fans who bitch about them endlessly. These are their stories.
DUN DUNNN!
As much as we like to joke about how Star Citizen is a game so beset by feature creep, with fiscal mismanagement that's potentially bordering on money laundering that it's never coming out, there's continued and steady progress made on the game. Sure, it's still very much behind where it should be, but that doesn't mean that it's not coming along.
Anyway, Star Citizen's latest milestone, 3.6, is out – and it brings with it a complete overhaul to the game's criminality and law systems, giving space pirates cause for concern. As pilots' Crimestat (that's Star Citizen's digital criminal record) increases, they'll invite more poking from law enforcement and bounty hunters.
"Crimestat now directly impacts the level of opposition and how active their pursuit style. The higher the crimestat, the more active and difficult the pursuers. Crimes are split into less severe misdemeanors, which are enforced via fines, and more punishing federal offenses which will result in the player being engaged by hostile AI and bounty hunter."
There's also a new regional jurisdiction system, where different areas have their own security forces and offences and misdemeanours. Players can also be approached by law enforcement, and subject to scans. If they're in possession of a stolen ship, the space police will attack on site. If they're scanned and found in possession of stolen goods, those goods will be confiscated, and fines will be issued.
It's a nice-sounding crime and punishment system. It's not too far removed from, but decidedly more advanced to what we have in GTA. There's a lot more in the update, patch notes for which you can read here.
Last Updated: July 23, 2019