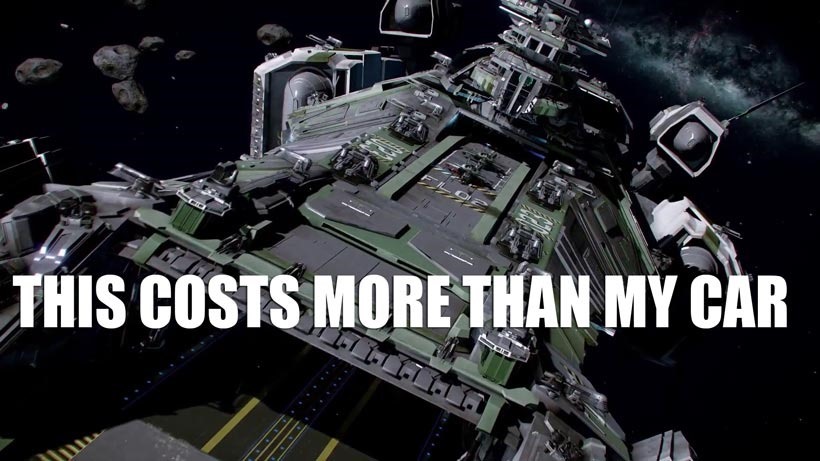 Every time Star Citizen earns another dollar from fans, it further cements itself as the most crowdfunded game in history. Right now, other video game Kickstarters are pretty much battling it out just to be recognised as the second most crowdfunded game in history, as Star Citizen's public finances will most likely never be toppled.
And that development process clearly has a legion of believers, because Star Citizen didn't just keep that title in 2014. It out-performed every single video game Kickstarter last year. Combined.
According to Market intelligence services group Ico Partner's Thomas Bidaux via Gamasutra, Star Citizen raked in  $33 million last year from crowdfunding, while Kickstarter projects took in a combined total of $20 million during 2014. Here's the chart, click to embiggen:
Of course, there're a number of factors at play here. 2014 didn't have as many high profile games as 2013 did, leading to Star Citizen dominating so clearly. Compared to 2013 which saw the likes of Broken Age and the Ouya make record-breaking headlines, and the 2014 gap widens even further.
But clearly, Chris Robert's plan to keep funding between investors and fans paid off in 2014. 2015 saw the trend do a 180 however, with more notable projects rising to the fore.
In fact, 2015 numbers show that Kickstarter video game projects  between January 1 and October 1 made over $33 million, while Star Citizen made another $21 million during the same period. You can thank games such as Shenmue 3 and Bloostained for that trend-reversal.
Not that any of this matters right now, as the development of Star Citizen has reportedly raised over $90 million since 2012 in crowdsourcing, with another $3.5 million currently unaccounted for from this month according to the live stats page on the SC site.
Last Updated: October 22, 2015