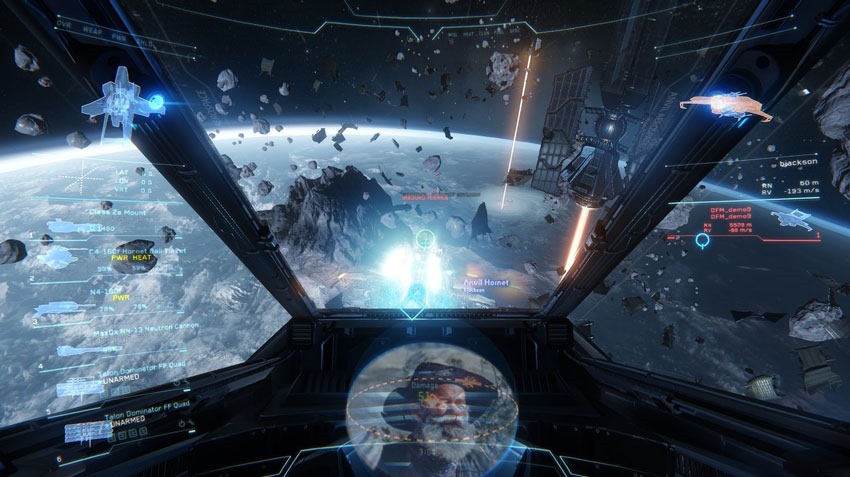 The door is closing on 2017, and 2018 is looking mighty fine so far. That's thanks to a slate of upcoming games which so far includes Dragon Ball FighterZ, Dragon Ball FighterZ and Dragon Ball FighterZ. Guess which one of those three games I'm excited for, you won't belive the answer Kame-Hame-Clickbait attack over nine thooooooooooouuuuuuusand.
Anyway, one game which will hopefully and finally release in a more concrete and semi-complete form? The long-gestating Star Citizen, which so far exists in digital space as a title that has become the poster child for feature-creep. Star Citizen made a name for itself by being the most crowd-funded game in history, thanks to an assortment of spaceships that ranged from peasant to peacock in their opulence.
Said ships would cost several dollars, with the top-tier flagships available to the richest of the richest being priced to match the luxury contained within those vessels. That served a purpose in Star Citizen, helping the project fund itself as development continued on and on and on and on…
Now, Star Citizen has a new way for you to support the project, while earning something in return for your cash: Land. Yup, you're now able to purchase a plot of digital real estate, in the form of Land Claim Licenses that will "entitle a player to claim a single 4km x 4km or 8km x 8km of UEE land that has been zoned for commercial, residential or industrial use," says PC Invasion.
The license will also give players a GEOTACK marking beacon, which is used to stake your claim like some sort of old-timey prospector in the wild west. With slightly less dysentery. Maybe. Said beacon will also inform owners of ongoing weather conditions and if someone is up to no good and is attempting to "exploit your property".
Destroying that beacon is also a criminal offense within Star Citizen, so expect space-shenanigans aplenty. If that appeals to you, then here's a little something extra: The licenses for virtual land can be sold off between players, so there's a potential market out there for a game which still shows no signs of ever truly living up to its lofty promises.
Still, at least it's less of a scam than Cape Town real estate prices.
Last Updated: November 29, 2017