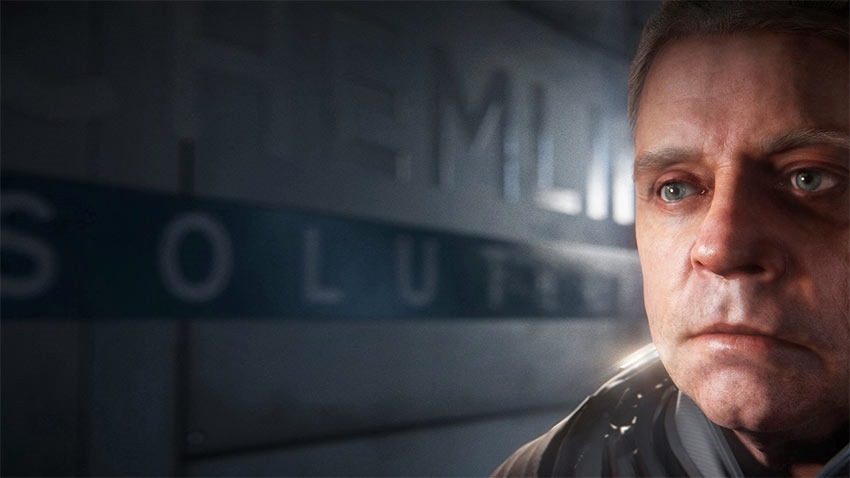 At this point, eight years on, I don't think anybody's expecting Star Citizen to come out soon. The game is still in active development, using up the millions of Dollars of crowdfunding money to fund Chris Roberts' seaside holidays add new features to the game. The game' – at least, the great big, interconnected space ship game that people are keen on – has an indefinite release date. There was a little hope that there'd be some sort of release of Star Citizen sooner rather than later, ion the form f the game's sprawling first-person shooter single-player campaign, Squadron 42.
That's the hyper-expensive single-player game that stars Hollywood royalty. Pegged for release in the second quarter of next year, that mode's beta has now officially been delayed for three months.
The delay comes as Star Citizen moves to a staggered release schedule that'll have different teams working on different bits of content in stages, instead of everyone working together to get the next content update out. Effectively, half the team will work on the current update, while the other half works on the next one, and so on (probably ad infinitum).
Cloud Imperium Games is positioning this as a net positive though. While there's a delay to the roadmap now, the staggered pace of development should mean that things come together more briskly.
"Ultimately, this is a really good thing for Squadron 42 development as well. Both Star Citizen and Squadron 42 share a codebase and as features come online for both games, they will be in a more stable/playable state, reducing potential blockers that can hinder and slow down development. You will of course notice that our target Beta date for Squadron 42 has moved back by 12 weeks in today's Roadmap update, but this is a necessary step as a result of changing the overall development cadence, which we expect will create positive results in the overall delivery and experience of Squadron 42."
Look, while I don't hold much hope that Cloud Imperium will ever really deliver it's grand, ambitious space sim in Star Citizen proper, I've been more keen on the single-player bit to tickle the Wing Commander nostalgia. With its smaller scope and constrained scale, it's something that actually seems deliverable. Let's hope that it does actually come out next year – because while it looked incredible and ground-breaking when we got our first glimpse of it, it's been so long now that other games have catapulted past it in terms of graphical fidelity, and beyond next year, it'll look a little humdrum.
Last Updated: September 3, 2019