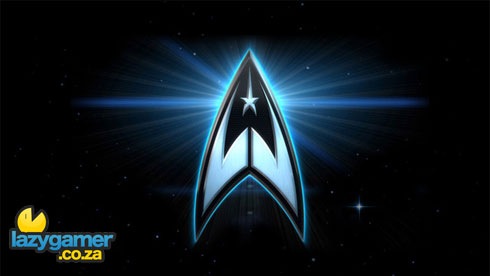 Don't be pulling your furrowed-brow Klingon faces at me, Star Trek Fans! I am just the messenger, the bearer of bad news.  Cryptic Studios have confirmed that Star Trek Online – expected to beam up to consoles – will now be staying put as a PC-only experience.
This follows news that the studio's other MMO, champions online will also not be hitting consoles – painting a bit of a bleak future for MMO's on consoles in general.
"Star Trek online is pretty much in the same boat as the Champions console version right now," said Cryptic boss Jack Emmert.

"It's something we can readily do in terms of technology. We've had it up and running on certain consoles, and had plans and designs in order to take advantage of those platforms. But as it stands right now it's a little difficult to make that final leap on the business side of things."

"So, currently, just like Champions, the console version of Star Trek Online is on the back burner."
Fantasy Star Online and Final Fantasy XI managed it just fine – what's keeping Cryptic from making similar deals? Regardless, the message is clear. Live long and prosper – just as long as you do it on your PC, mmkay?
Source : Digitalspy
Last Updated: April 8, 2010