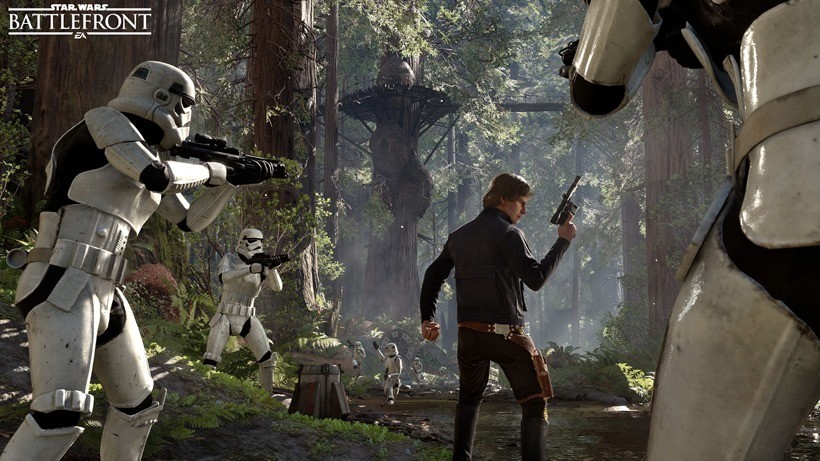 You're a little tall to be a Stormtrooper, aren't you? Back when Star Wars first debuted with A New Hope, this was a line directed to Luke Skywalker by Princess Leia, although I don't think any of the actor at the time realised how ironically iconic it would all end up being. One of the most classic Star Wars bloopers of the time features one unfortunate stormtrooper banging his head on a door, and it's been comically recreated in Battlefront.
Captured by GamesRader (and so sneakily hidden), this Star Wars Battlefront easter egg pays homage to one of the most popular bloopers that exist in the original trilogy – cementing the fact that when it comes to it, Battlefront really, really knows its source material backwards.
For comparison, here's the scene it's directly referencing. Focus on the poor Stormtrooper on the right.
It's a neat little throwback to classic Star Wars trivia, which I'm sure old fans of the franchise will get a real chuckle out of. It's just more proof that Battlefront, at its core, really understands Star Wars. DICE paid attention to detail in nearly every aspect of the game, especially when it comes to the outstanding sound design and model recreation.
It's jut a pity the general consensus seems to suggest that when it comes down too it, the actual experience is hollow and boring after a dozen hours. Star Wars nostalgia can only get you so far.
Last Updated: November 24, 2015