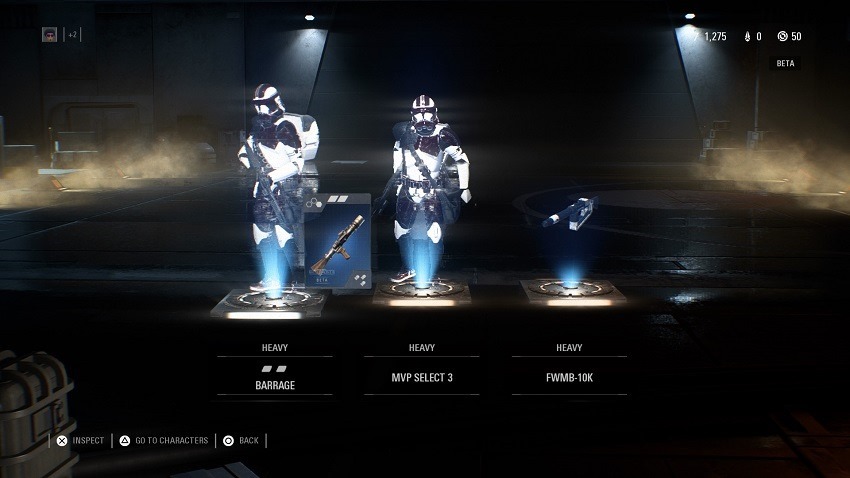 It feels like Battlefront II has utterly dominated the talk about loot crates and randomised microtransactions since it launched nearly six months ago. Since then, American legislators have looked into regulating it across the board, while the ESA has had to rally against the attempts and implement their own (useless) means of communicating the random nature of loot crates to players. Battlefront II kicked this all off with its confusing and messy implementation of game-changing Star Cards in crates they envisioned as purchasable with real money. But that's a future the game will never see.
On the eve of release, EA pulled the plug on MICROtransactions that would allow players to purchase their loot crates with real money. The implementation stayed the same though – Star cards, which could affect weapon accuracy, fire rates and more, could be pulled randomly for classes out of the crates, purchasable only with in-game currency. On March 21st, DICE and EA are overhauling the system. Star Cards will now form part of a linear progression, being awarded to players through experience gained through playing a class and equipped using skill points.
If you have a collection of Star Cards already, that won't be touched (which dilutes this entirely, but seems like the only obvious way forward), but you won't be able to pull an epic one at random on a daily login anymore.
"With this update, progression is now linear. Star Cards, or any other item impacting gameplay, will only be earned through gameplay and will not be available for purchase."
Instead, cosmetics are replacing them in the crates, which aren't going away. From April you'll be able to pull new outfits for a host of characters (there's even a pink Darth Vader, if you're feeling fabulous), which seems more reasonable for people who want to spend money on them. It won't give you an advantage online – something which should have been painfully obvious from the outset and would've helped EA avoid all the controversy they courted.
The question is, are you even still playing? Battlefront II's improvements were so undercut from the Star Card system that many players bounced off weeks after release. And nearly half a year later, these fixes might be a case of too little too late.
Last Updated: March 19, 2018