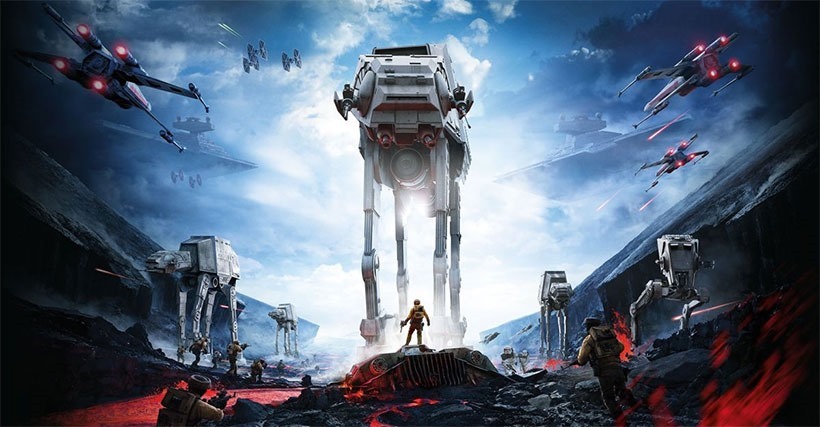 EA's doing its best to shake off the perception that it's an evil, greedy corporation. One way they're doing that – or at the very least, trying to, is through free DLC instead of the paid stuff you'd expect. Their last big release, Star Wars Battlefront looks set to be on the receiving end of that say the lovely chaps at Videogamer (via WCCFTech).
Apparently the shallow-but-fun Star Wars shooter will receive a brand new Tatooine map, along with extra outfits for Luke Skywalker and Leia Organa. This is content separate from the Season Pass, and will be free to all. The news comes via a video from EA Brazil that seems to have jumped the gun a bit.
Because our own Matthew and Alessandro can barely speak the more local flavour of Portuguese, their Brazilian Portuguese is even worse – so they're not really able to confirm the translation. It is worth noting that EA community manager Mat Everett had previously confirmed that players should expect the "first drop of free additional content" this month, but there's been no word of what that content might be.
Take a look:
As for the game itself? Well, some love it – but we think it's only mildly entertaining.
"It's quite possibly the most authentic Star Wars shooter ever made thanks to some amazing visual production values, but with shallow action and very little ambition to do more than necessary. Just like the films."
If you're still hopped up on The Force Awakens, it may provide you with the kicks you are looking for.
Last Updated: January 21, 2016