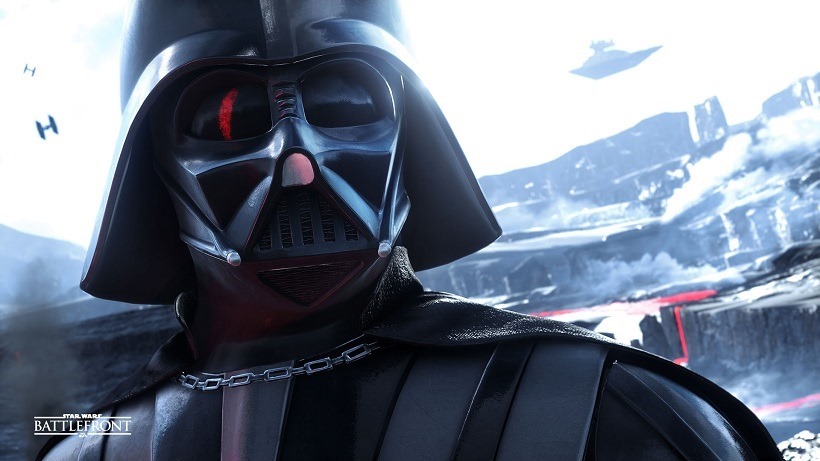 Star Wars Battlefront might not have been the revival of the treasured franchise you were hoping for, but it got a few things right. Outside of some repetitive and largely uninspired multiplayer gameplay, the entire experience was a Star Wars fans' treat from the ground up. It looked and felt like the Star Wars game of your dreams, only to bring you down to earth with a package lacking in substance and content. The sequel, which is coming sooner than you think, might rectify that.
During an earnings call with investors last night, EA narrowed down the launch window for their next crack at Battlefront. Although the game was confirmed for 2017 nearly six months ago, the earnings call solidified that Battlefront 2 (or whatever it ends up being called) will launch at the tail end of the year. So that's American Fall of 2017 – around the same time that the first one launch in 2015 then.
EA chief financial officer Blake Jorgensen added that they're looking to improve with this sequel.
"We're working very hard on making sure that is an extremely deep and engaging offering,"
EA has an assortment of Star Wars games lined up for the coming years outside of Battlefront too. In 2018 former Uncharted director and writer, Amy Hennig, should be releasing Visceral's own Star Wars IP, while Titanfall developers, Respawn Entertainment, have their own third-person action game slated for 2019.
EA hopes to have a new Star Wars title out every year for the next fur years, as Jorgensen stated earlier this year. With the exclusivity deal they hold with Disney, that's likely to happen.
So far though the extent of that has been Battlefront, but with new IP on the horizon I'm excited as a franchise fan to see which directions EA takes with their titles. Even if its first was a little more miss than hit.
Last Updated: November 2, 2016