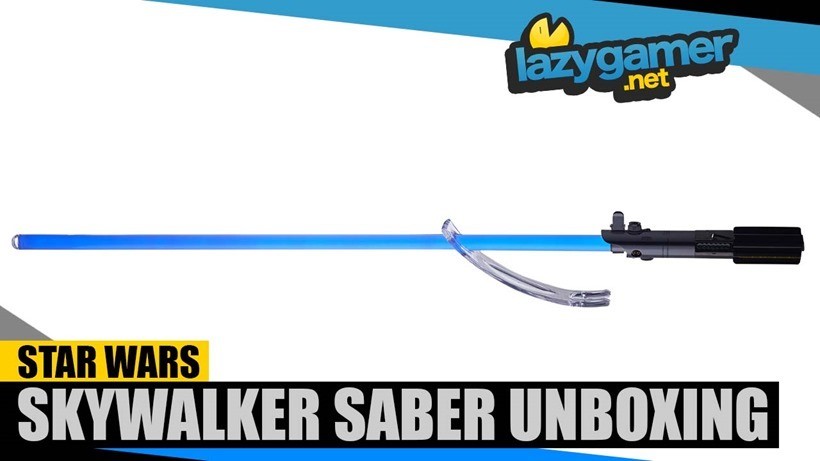 Star Wars The Force Awakens is still very much a hot topic, despite it releasing in cinemas (and destroying the box office) nearly a full month ago. Disney is really making back what they spent on the franchise, and I have no doubt that merchandise plays an even bigger role in that. Merchandise that is turning adults into kids again with an array of figurines, Lego sets and replicas.
And, in some cases, turning not so grown people into the kids they were just a few months ago. Hey like me!
It sounds silly, but I've actually been dreaming of owning one of the coveted Force FX Lightsabers for years now. The brand started out in the trusting hands of Master Replicas years ago, after which the rights were handed over to Hasbro. They, in turn, created the Signature Force FX Lightsaber series – a massive collection of life-size replica lightsabers that spanned from the original trilogy to the prequels. A collection that actually stopped production a while ago too.
So for a while there wasn't actually anywhere that you could purchase one, aside from some ridiculously priced second-hand sellers. That changed in September last year, when Hasbro launched a refreshed Black Series line of the Force FX Lightsabers, coming in four flavours – Luke Skywalker, Darth Vader, Yoda and of course Kylo Ren. They only recently made their way into the country via Hamley's (as in, this week), and I though it was about time to indulge in a childhood dream of mine.
And I'm not disappointed. This (mostly) metal hilt is extremely detailed, with all the little bits and bobs you've seen on the big screen in Anakin's, Luke's and now new characters hands (not spoiling anything here). The blade itself isn't meant for duelling but it is rather durable, producing a stunningly bright light too when ignited. The Luke Skywalker lightsaber is said to be the brightest in the series, but as a while the Black Series is a massive setup in that department.
The Force FX Black Series Lightsabers will set you back R2500 locally (the Kylo Ren one is a little bit more thanks to the additional blades) and is quite frankly the best Star Wars toy I've ever owned. Poor BB-8 is just staring at me in disappointment right now.
Last Updated: January 7, 2016