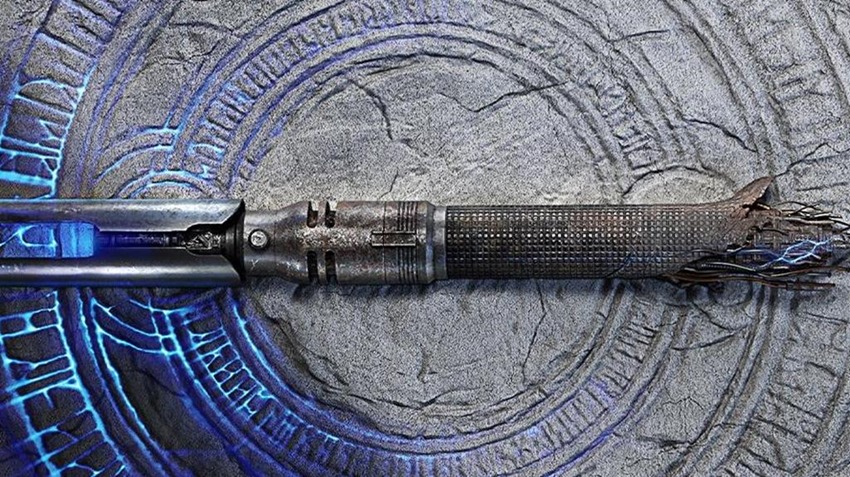 It's a good time to be a fan of Star Wars. The franchise is alive and kicking, new material is constantly being produced and the decade is about to end with an entire trilogy of reaching a maximum-dramatic conclusion. Hopefully in a manner which doesn't have some of the clumsiest fight scenes and absolute filler material adventures for side characters. Listen, The Last Jedi may be the most gorgeous Star Wars film ever made but it also has a baffling plot full of narrative stretches that had me reaching into the Force and going whaaaaaaaaat.
Anyway, the first look at all things Star Wars kicks off this weekend, as Star Wars Celebration returns for an annual shindig that gives fans a glimpse into the future of the franchise. Are we finally getting that spin-off film featuring minor Star Wars characters who had their limbs hacked by lightsabers and uniting in their common hatred of the Jedi so that they can bust a handicap in Obi-Wan's ass? Probably not, but I can dream dammit.
What is being shown off on April 13, is EA's next Star Wars game. Developed this time by Respawn Entertainment, it might be the first decent Star Wars game to come out of EA's stable since they got the exclusive license to pop games out so many years ago. Star Wars Jedi: Fallen Order is the name of the game, and ahead of its reveal comes a blistering seven seconds worth of teasing. You're like so not ready for this:
Now I'd like to go in-depth on what that lightsaber signifies and post a few theories as to who it belongs to, but going that deep into Star Wars lore will earn me a session of Kervyn kicking my door down, yelling "NEEEEEEEEEEERD" and giving me an atomic wedgie that will make my colon look like a Sarlacc pit.
Here's what we do know about Fallen Order so far: It's a third-person action adventure game, single-player and Respawn is using the Unreal 4 Engine instead of their usual Source engine that was used to make Titanfall and Apex Legends so pretty, or Frostbite, which was used to make Anthe…yeah. Current release date rumours point towards a Holiday season release, the tone has been described as suitably dark and the game will be canon to Star Wars lore.
As for the talent that is shaping Fallen Order behind the scenes? You've got an A-list squad of Stig Asmussen (God of War 3 director) as game director, Chris Avellone helping out with plot and Jason de Heras (senior combat designer on God of War 3 and Ascension) as the lead combat designer. In terms of overall story, Mafia 3 and Far Cry 3's lead narrative designer Aaron Contreras is picking up that mantle again on this project.
Please EA, don't screw this one up.
Last Updated: April 10, 2019