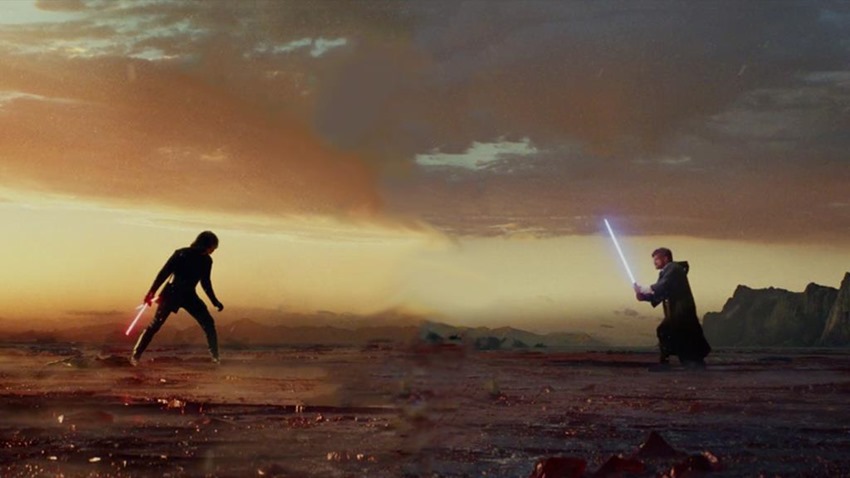 I tell you what EA. Give me one good Star Wars game. One game, to make up for six years of of disappointment and loot boxes. I've got more faith in Respawn Entertainment to deliver on this promise, as the Titanfall masters are due to reveal just what it is that they've been slaving away on for the last couple of years.
It's hopefully a game that emphasises a singular adventure as opposed to the usual multiplayer malarkey that EA has been using the license for, as it looks like a reveal for Star Wars Jedi: Fallen Order ain't too far, far away. With Star Wars Celebration kicking off on April 13, EA has confirmed that they'll once again unveil the project at the grandest shindig for all things related to George Lucas's sister-kissing space odyssey:
Not exactly surprising, but yeah! My hype engines are starting to warm up. As for what the game will be about? Another Jedi experience by the sound of things, even though I'm kind of craving a chance to be a rogue more than a member of a monastic organisation of arm-severing prudes. In fact (and because this article needs some padding out so that it can be strong in the SEO Force), here's a bunch of Star Wars games I'd happily play:
Star Wars Sidious: Just pretend everything is fine – Sure, you're going to rule the galaxy while looking like a stretched scrotum sack, but you've got to own this look, right?
Star Wars Anakin: More F**ing Sand: As Obi-Wan Kenobi, pour sand in Anakin's pants shortly before the events of Episode 3: Revenge of the Sith and remark that nothing bad could ever happen. NOTHING.
Star Wars Obi-Wan: Something bad just happened – "Where did I go wrong with Sandikin?"
Star Wars Cheers: Mos Eisley! Where everyone knows your name! Just ignore Pondo Baba's arm lying there on the floor!
Star Wars Order 66: Be the bravest hero that the Galactic Empire ever knew, as you take down an elite group of unarmed Jedi Younglings before they can overthrow the senate using their lack of lightsaber skills and barely-latent Force potential.
Star Wars Blue Harvest: These weird alien nipples aren't going to milk themselves ya know? Jedi Master Luke Skywalker craves fresh blue milk, and somebody has to do a dirty job…
Yeah, that sounds about alright. Star Wars Celebration kicks off on April 11 and runs through until April 15. As for what we actually do know about Star Wars Jedi: Fallen Order? In it, you'll assume the role of a "Padawan who survived Order 66," and you'll explore "the galaxy in the time after the fall of the Jedi Order."
I think I could be on board for that kind of adventure, provided that it doesn't get cancelled and help create a hat trick of single-player projects that we'll never see. Oh Star Wars 1313, you will be missed.
Last Updated: February 28, 2019