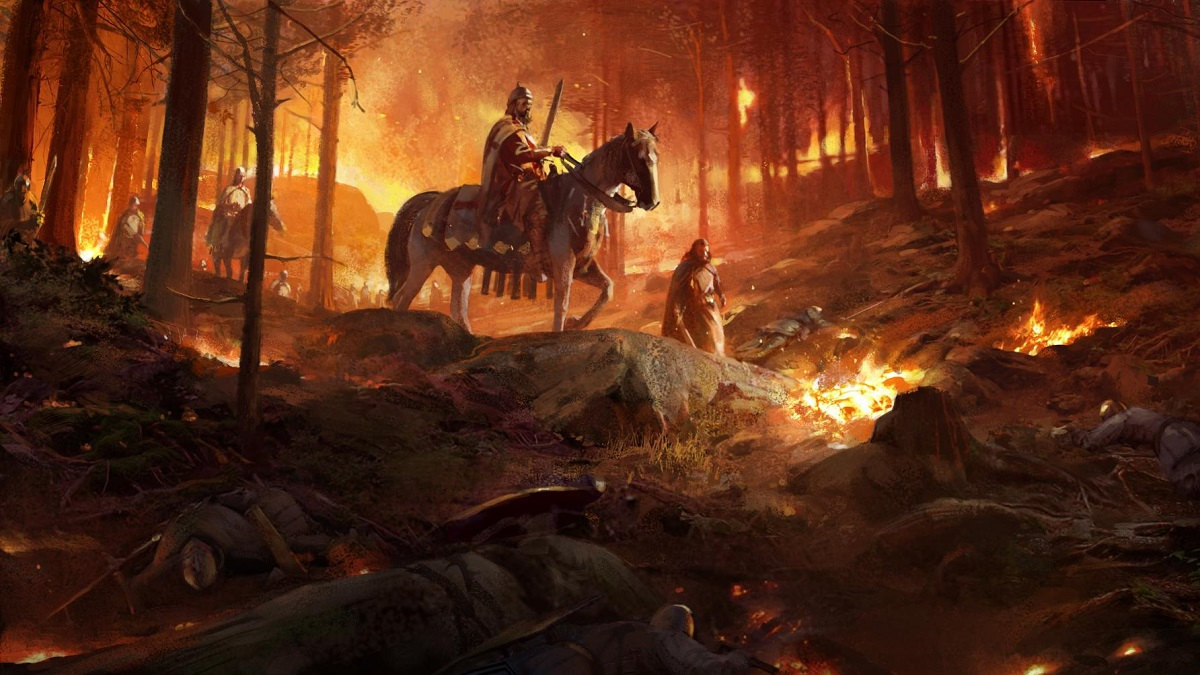 Starbreeze Studios has an incredibly diverse library of titles, both under their development and publishing wings. As publishers they've brought us Dead by Daylight, John Wick Chronicles, and will eventually publish Psychonauts 2 and System Shock 3. But do you know what they're lacking? Well, if you suggested an epic turn-based strategy game created by industry veterans and lead by a guy who worked on Civilization IV and V, then I politely ask that you get out of my mind and stop reading my thoughts.
According to a recent statement on Starbreeze's website, the company is partnering up with Mohawk Games to publish their newly announced strategy title, currently known as 10 Crowns. Little is known about the game so far, but it promises to be a turn-based strategy game on a massive and epic scale, where players are tasked with creating a dynasty of legend. The announcement and promotional concept art reveal that 10 Crowns will have a medieval setting, but the scope of that will be revealed at a later date. The artwork is gorgeous, and reminds me of Game of Thrones, just without the dragons and fantasy elements.
Mohawk Games is a fairly young studio founded in 2013. So far, their library consists of  the well-received Offworld Trading Company. The team is lead by Soren Johnson and Dorian Newcomb, who have both had key positions in developing Civiliaztion IV and V respectively. They envision 10 Crowns as a return to their development origins, and they hope the game will be a classic 4X title that is bolstered by modern design and innovations.
10 Crowns has no release date, and the announcement states that it is still being prototyped. It's a safe bet to assume that it will be PC exclusive, and Mohawk Games promises to share more details as soon as possible.
Last Updated: February 6, 2018