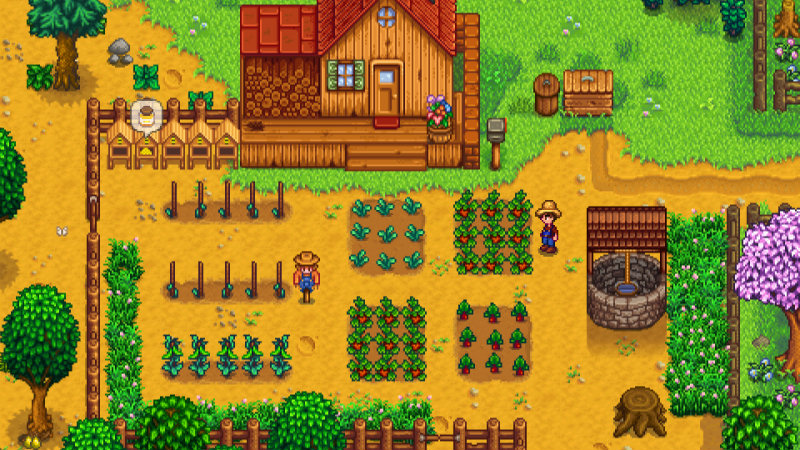 I've been vaguely following Stardew Valley's success for a while. I first wrote about the game two and a half years ago, when it was looking polished and interesting and promised co-op farming. While the co-op aspect seems to have been put on the back burner for now, the game has seen its full release and sat towards the top of the Steam charts for ages. Now that it's come out on Mac, I've been playing it more than I care to admit, and enjoying every moment with it.
The premise of the game is incredibly simple, and really familiar if you've ever played Harvest Moon. Your grandfather has died and left you his farm. It's run down, but with some TLC you can fix things up and get it all running again. Beyond growing crops, building farm buildings to tend animals and cutting down all the trees, there is a whole town to explore and make friends in. With two festivals per season, and options for romance and friendship, the game is already full of content. But wait, there's more.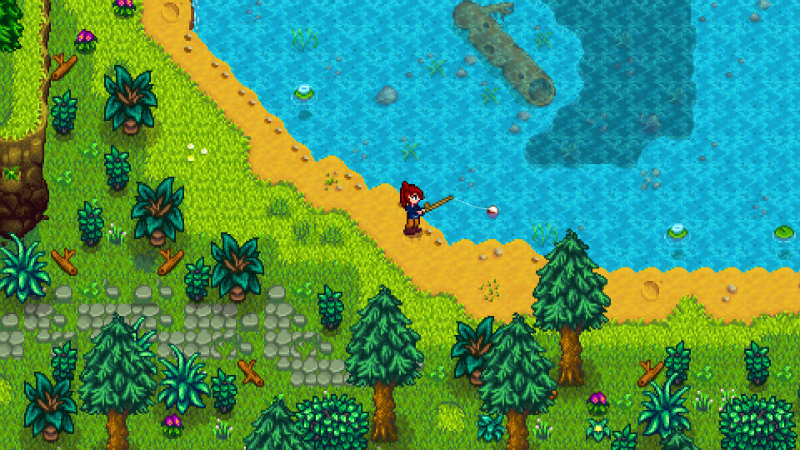 Stardew Valley is very much an RPG. If you spend all day foraging for fruit in the nearby forest, your foraging skills improve. Same goes for if you spend your time fishing, fighting, farming, or mining. With my crops taking ages to grow at the start, I spent many days just fishing in the nearby river. My skills improved, I caught some high quality fish and made enough cash to buy a chicken coop. Once my chickens were laying eggs, I learned that a mayo machine resulted in even more cash. Oh, and let's not forget the community center than needs some of my goods so that it can be rebuilt and restored to its former glory, revitalizing the town.
There is so much to do in the game, I'm excited for each day I wake up. My days might all begin the same (water my crops, tend to my animals and check my crab traps), but then I have new plans and goals, from making friends with the carpenter lady to romancing the guy who lives on the beach and sort of looks like Fabio… or should I go for that young guy who is always on his skateboard? In the tradition of turn-based gaming, I will often plan to only play for a few more minutes, only to look up and realize I've played for hours. Just. One. More. Day.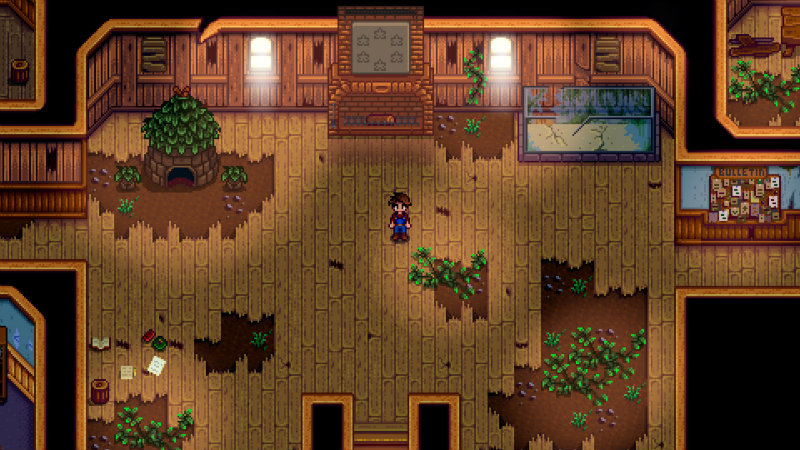 The aesthetic is very similar to that of the original Harvest Moon. It's charming and beautiful despite its pixel graphics. Plus, with plenty of original music, you'll become lulled into the simple pleasures of farm life.
At the time of writing, I have about 22 hours on record in the game. There is still so much that I want to do. I find myself thinking about my farm and my plans during the day. I find myself planning how I want to approach the new season or how I want to play the coming days. Yes, it's "just" a silly farming game, but it is also a zen experience with some incredibly deep RPG elements. Plus, at R160 on Steam, it's really not a risky proposition. Sure, you could wait for the next Steam Sale, but if you enjoy farming simulation, cave diving, friendship sim, romancing random and weird characters and exploring an intriguing world, this probably belongs on your wishlist. I just hope that the developer still plans to bring co-op to the equation, at which point I will probably need to quit my job and become a full time Stardew Valley farmer.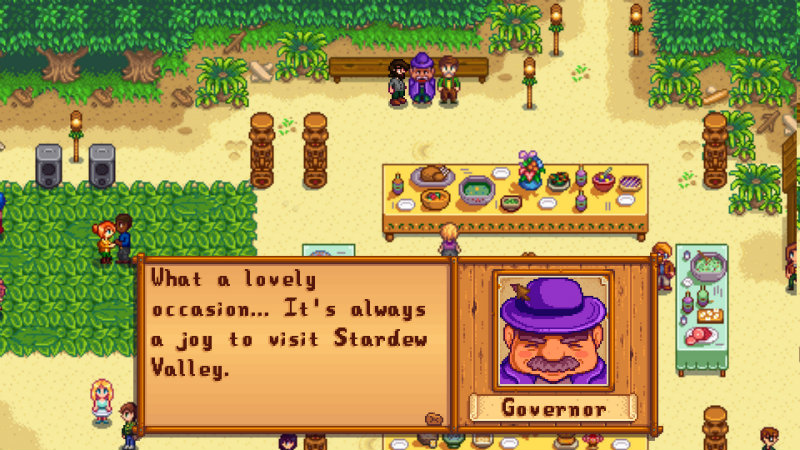 Last Updated: October 20, 2016