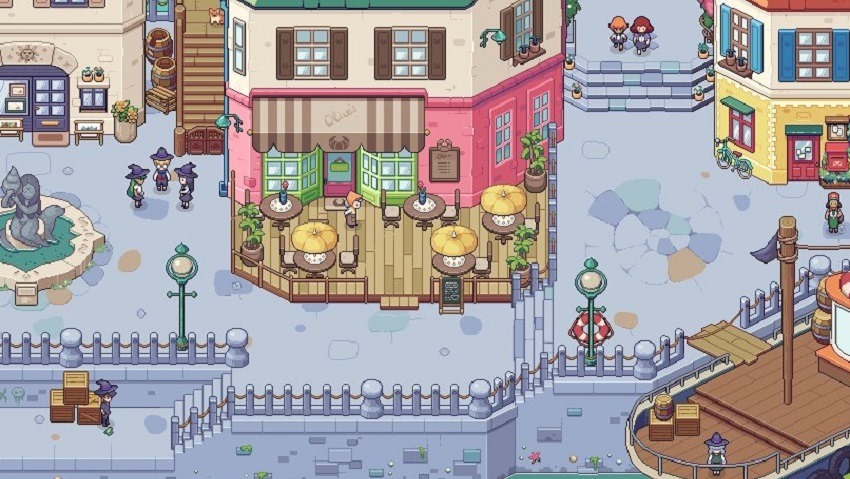 Stardew Valley was a runaway hit, filled to the brim with things to do, crops to cultivate and a visual aesthetic that could do nothing by charm. It's the sort of lighting in a bottle developers and publishers alike just want to capture over and over again. Which is exactly what Chucklefish, the publishers of Stardew Valley, are attempting to do. Last month the company shared the first look at a follow-up of sorts – a magical RPG with many of the same tones as Stardew – but have elaborated more on what they want to achieve going forward.
The game, which hasn't even been formally revealed yet with a proper name, takes inspiration from many places. The idea of a magic school and the overall art direction was inspired by works such as the Harry Potter franchise, Studio Ghibli's Kiki's Delivery Service, Garth Nix's Old Kingdom series and Terry Pratchett's Tiffany Aching books. It definitely shows, but it's curious the recent anime hit, My Little Witch Academia wasn't mention. According to the team, development started before the series aired, so the correlation is a neat coincidence.
The setting alone allows for the imagination to run wild, and the team behind the project want just that. If Stardew was about getting lost in your daily activities, this new title is an aim to allow you to lose yourself in its world. It also allows for arguably more exciting mechanics, with all manners of learning magic, potion crafting, magical beast taming and more mentioned in the interview. magical school with be the fundamental base upon which you build this all up from, but it's still going to allow more branching than farming would.
The game is still early in development and far from a release, but Stardew Valley is still around to keep you entertained. I just hope that Switch release date comes soon.
Last Updated: September 13, 2017