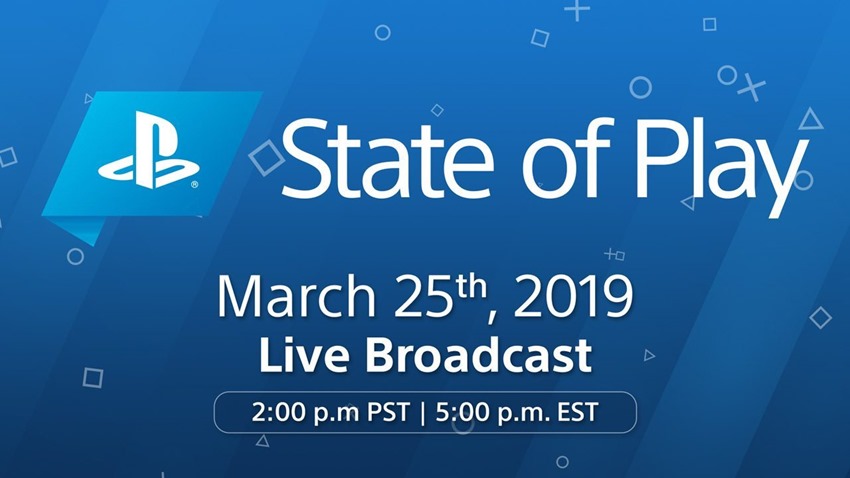 Nintendo's has the right idea for building up buzz on their upcoming games. Called Nintendo Direct, these irregularly scheduled episodes highlight upcoming games from across the Big N's library, favouring both small and large announcements. Heck, sometimes those announcements even have a theme to them, like a Pokémon Nintendo Direct!
It's a damn good idea, and one that Sony looks to take a page from as the Japanese giant will be launching its own take on Nintendo Direct, with Sony State of Play. "Today, we're introducing a new video program called State of Play, and the first episode kicks off Monday, March 25 at 2:00pm Pacific Time," Sony explained in a blog post.
State of Play will give you updates and announcements from the world of PlayStation. Our first episode will showcase upcoming PS4 and PS VR software, including new trailers, new game announcements and new gameplay footage. You can watch live on Twitch, YouTube, Twitter or Facebook worldwide, and we'll be offering up the VOD edition shortly after the episode airs.

And this is just the beginning! State of Play will return throughout the year with more updates and announcements.
As for the official channels for those streams? Here ya go!
While 2019 might not be as jam-packed with exclusives as 2018 was for Sony, the brand still has a few heavy hitters in its belt. Days Gone is out in April, The Last of Us Part 2 is still on track and Media Molecule's Dreams still looks to be a proper game-changer when it arrives eventually. Hopefully a few other surprises are around the corner as well, when Sony hosts their first State of Play.
Last Updated: March 22, 2019