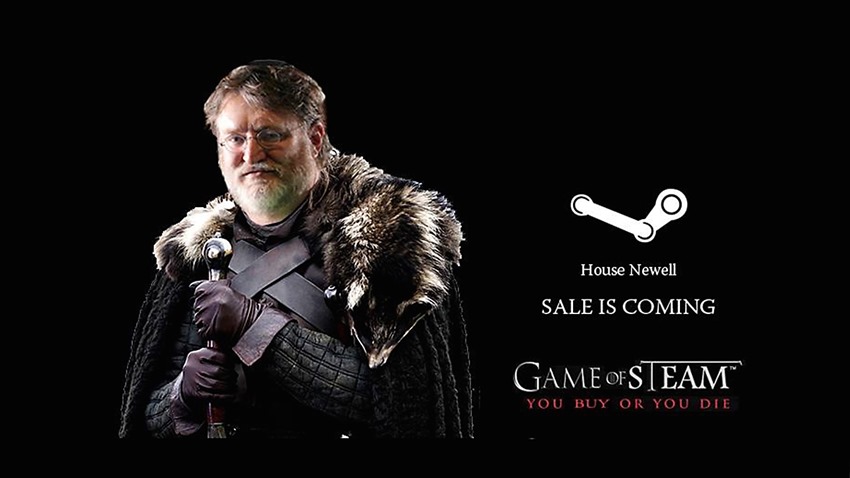 Hello! My name is Darryn and I…have a gaming backlog.
HI DARRYN!
It all started out innocently enough. I was at a LAN party one night, and this shifty dude in a trench coat came up and asked me if I wanted to "try some Steam". Honestly, I thought it was just the next evolution in huffing oxygen, but it was something else. I got hooked guys. Steam had me by the short and curlies, and the next thing I knew I was swiping my credit card and buying games that I didn't even need.
Borderlands 2 for a fiver? I had to have it. The Bureau: XCOM Declassified? I only wanted to own it so that I could make OG XCOM fanboys rage. I was in over my head, the debt was piling up and the backlog of games was getting even worse with every Steam Sale that came along. I'm a changed man now. I've got a family (my neighbour's cat) to look after.
No more Steam sales for me! Oh who am I kidding, I'll take NBA 2K14 for a tenner because why not? Said mania for sales is kicking into overdrive right now, because someone just leaked the dates for Steam's next big three sales. Twitter user @SkrSkrGVNG flexed a loophole and some developer-facing access to, to drop the following dates for anyone who happens to be looking for a bargain:
Steam Halloween Sale – October 29 to November 1
Steam Autumn Sale – November 21 to November 27
Steam Winter Sale – December 20 to January 3
It's worth taking all this with a pinch of salt of course, as Steam's regular big sales are seldom advertised ahead of time and usually arrive in the same manner as a Randy Orton RKO finisher: From outta nowhere. Still, with October 29 just around the corner, it won't take long to see if these rumours have a grain of truth to them.
Now what games are you hoping to buy and never play, condemning them to life in a pit of dusty old backlog games?
Last Updated: October 24, 2018