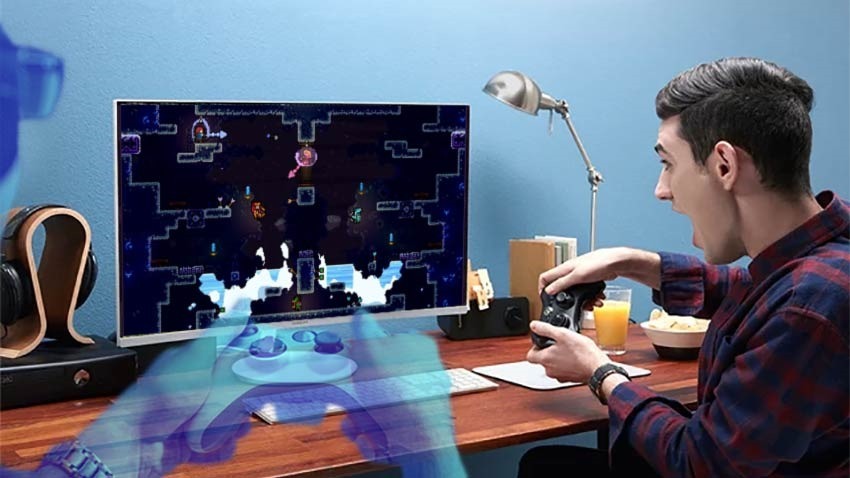 Last month, Steam rolled out its Remote Play together feature in beta, allowing those without proximity to friends to play games together over the internet. It works, and it works well enough that Valve has yanked the feature out of beta and put it into the main Steam client.
"Instantly share your Steam local multi-player games with friends over the internet, for free," says Valve. "Using Remote Play Together, one player owns and runs the game, then up to four players — or even more with fast connections — can quickly join in the fun."
It works really well by being so nicely integrated into Steam. Launch your game, invite your friends through your friends list, and boom – you're playing together. You can even share your keyboard with your mates across the internet, or have them use their own controllers or input devices. It's a bit magical, really.
To celebrate the proper launch of Remote Play together, Steam's got a bunch of co-op and VS multiplayer games that support the feature up for sale. The exceptionally fun multiplayer slice of mayhem Towerfall Ascension is up for less than R40, you can grab Overcooked for just a little more than that, while the exceptional Guacamelee 2 is going for just R26 right now. The critically acclaimed Children of Morta can be had for R112. Castle Crashers is R21. And as an aside, though it's not part of the Play together special, you can grab Mortal Kombat 11 for a pretty delicious R177.
There are lots, lost, LOTS more co-op and VS multiplayer games on sale. Have a look.
Last Updated: November 21, 2019