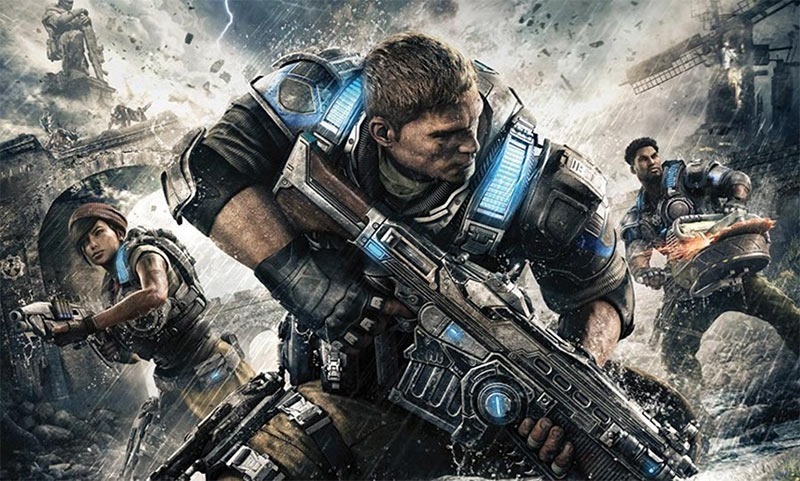 Gears of War 4's closed beta has started, opening up beyond the initial pool of invited players, friends and family. We've played it, and thought it was pretty good for an early beta, even if it isn't the best experience for those of us far from Microsoft's magical cloud.
The closed beta is now open to those who bought and played the Gears of War: Ultimate Edition remake. Microsoft should have sent those of you who played the game a code to enter the beta. Should have. There's apparently been an issue with codes being sent out, so it's possible you've not received yours yet. Microsoft is aware of the issue, and has said you should be getting your codes soon.
Director of Community for Gears of War at The Coalition, Adam Fletcher has updated the Gears of War forums with information on how the codes will be distributed:
"Microsoft Operations had an issue this morning with their code drop and unfortunately the codes will not be distributed in chronological order as originally messaged. We will be doing another code drop this evening to help address some of the issues. As noted before, codes will be going out in waves as we ramp up our servers through the beta.

Starting tomorrow morning (pacific time), we will be sending out a higher volume of codes to help compensate for this change and due to server stability seen during Day 1 of our beta.

This change and volume will carry on through Wednesday and Thursday morning (pacific time) which will cover off on everyone for early access.

We apologize for the confusion during this process and we are looking forward to seeing everyone in-game during the beta."
It means you could be waiting until Thursday to jump in to the early access beta, which opens up for every Xbox Live Gold Member on April 24. If you're still waiting for a code though, keep your eye on your mailbox.
Last Updated: April 19, 2016