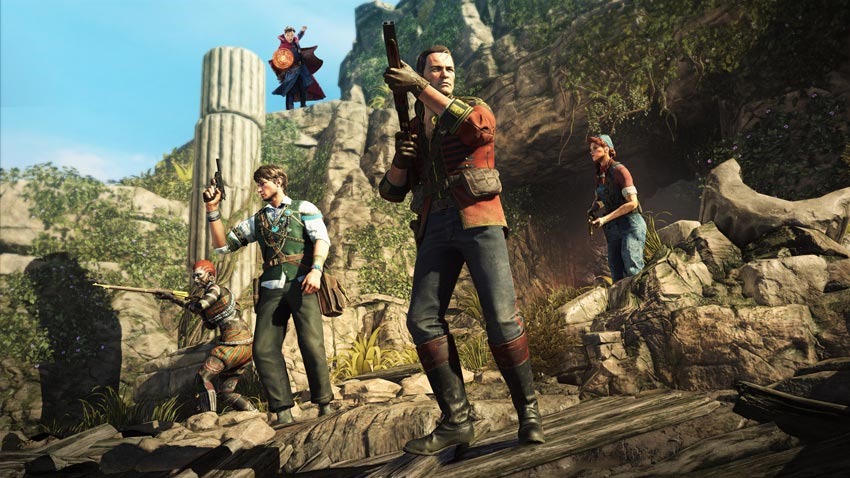 WHAT HO TRAVELLER! Do you fancy a sojourn around the world, raiding the most dangerous of tombs and fighting back against the mobs of assembled phantasmagoria? Do you envision a holiday of fisticuffs and sport against percussive poltergeists who would stand in the way of a rip-roaring descent into parts unknown? Then perhaps you'd be interested in contacting your nearest travel agent and booking some tickets to join the Strange Brigade! Excitement! Danger! Sepia overlays on travel videos!
Yessir, Rebellion's upcoming 1930s co-op adventure finally has a release date, with an eye on August 28 of this the year of console lord 2018. If you've completely forgotten about the game, here's a look at the new story trailer which features the team facing off against hordes of pyramid scheme enthusiasts and their leader, the Witch Queen Seteki.
There's only one way to stop evil, and it involves plenty of lead blasted into the face of the undead. TALLY-HO!
For interested players who happen to fly first class instead of scum class, there's also a collector's edition that Strange Brigade will ship in. Here's what it looks like old sport: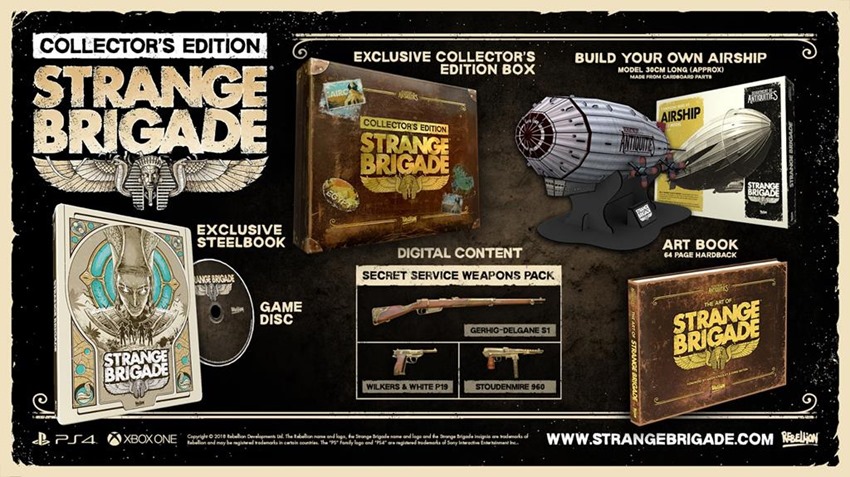 Strange Brigade boxed edition (PlayStation 4 and Xbox One only)
Steelbook case
Secret Service Weapons Pack DLC
Airship model
64-page art book
Exclusive suitcase design and sleeve
I still played Strange Brigade back at E3 last year, and I really liked it. It was a more modest game in 2017, but its core idea was charming. A taste of Left 4 Dead, an old-timey Indiana Jones aesthetic and rock-solid shooting mechanics with a touch of a little extra firepower unique to each character. If you're a fan of teamwork and horde mode gameplay, Strange Brigade might be right up yer alley when it hits PC, PS4 and Xbox One this August.
Because shooting those undead blighters never gets old, ey wot?
Last Updated: April 25, 2018