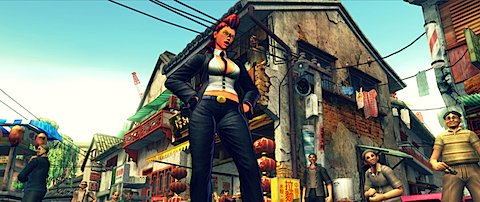 [Update 2: Some Xbox Live players are reporting that they have been able to play some games so far, so the problem may have been resolved]
[Update: The DLC is very much broken but only on Xbox Live, PSN is apparently all good. It loads up fine but there is currently an issue which makes creating a tournament session fail. This obviously also means that there are none to join. Capcom have not yet commented, so goodness knows when this will be fixed.]
It's April 24, which means that the wait is finally over for Street Fighter IV owners who have been waiting in anticipation for the new free DLC that was promised by Capcom a while back.
The Championship update will be adding a tournament mode to the game as well as some replay functionality (Only the Xbox 360 version will receive this feature for some strange reason) as well. What does still make me really sad is that there is still no support for more than two players in a lobby, which means that you are still unable to play with friends, while others spectate, which is a real shame as Street Fighters play dynamics offer great spectator value.
At least you will now be able to download and watch some of the best fights out there, complete with button inputs and all. I really find it strange though that the Playstation 3 version will not be getting the replay download functionality, it just doesn't make any sense.
Last Updated: April 24, 2009