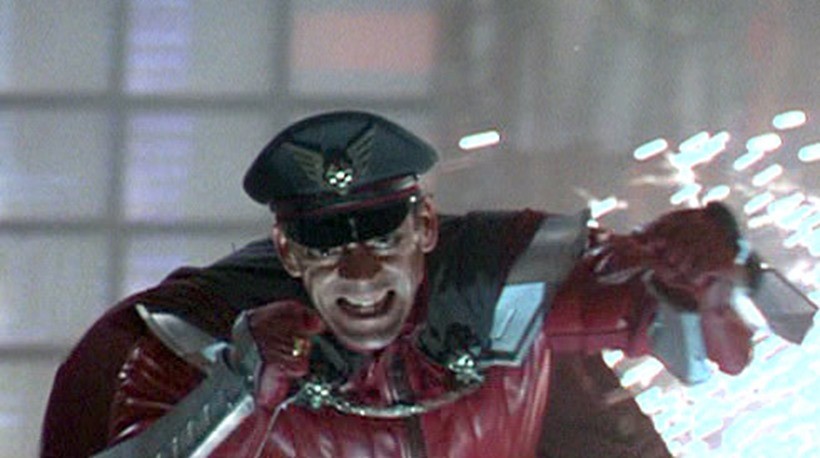 Gavin often gives Geoff and I crap for liking Street Fighter, saying that there happens to be zero differences between the games, beyond the advances in realistic chest hair sported by Zangief in each iteration. And he's kind of right as he blissfully plays yet another FIFA game. To the untrained eye, Street Fighter V looks exactly like Street Fighter IV. Or Street Fighter II.
You've got to sit down and properly examine the finer details however, to see just how much the core engine and characters have changed in this latest instalment. Fighting game veterans will be able to pick up on these tweaks immediately, but newcomers might not see them at first. Thing is, Street Fighter V wants to open the gates for more rookies to experience being on the receiving end of a HowdoyadoKen.
"When we talked about making Street Fighter V, we wanted to make sure we lowered the bar for entry as much as humanly possible," series producer Yoshinoro Ono said to Game Informer.

One way we did that is to take care of it on the system level. What we wanted to do was eliminate the gap between really, really strong players and new players as much as possible. We wanted to make it so that almost everything you learned in the previous title got thrown out the window–at least as much as humanly possible. In doing so, we ended up narrowing the gap between really strong players and new players.

It's a very small gap now.
One aspect of Street Fighter V that will help give newcomers a fighting chance, are the V-systems. V-Triggers, V-Skills and V-Reversals will according to Ono, bring "something that's totally new" to the series.
So even if someone has been playing Street Fighter for a very long time, they have to take the time to learn how to use it in the game. It's exactly the same for someone that's new. That's really the goal to lower that gap and we do it through this new V-System.
As Ono explained, once people have begun properly exploring how and when to use V-systems is when we'll "start seeing a gap in terms of how quickly people will actually grow faster and mature in their ability as a player."
But in the very beginning, I'm making it so that it's equal play. Everyone's starting on the same game board. It's a clean board, and everyone's starting. That's really the idea behind starting on one point on a very basic level. What I'm going to have fun watching is kind of seeing over the next couple months is how people approach the game and see how quickly some people start differentiating themselves as a player.
Street Fighter V is edging closer to completion. All 16 characters have been revealed, postlaunch DLC plans have been confirmed and as it has been pointed out, Capcom slipped up by not naming their in-game currency "Bison dollars". Would have been a rather valuable currency as well. Once I'd kidnapped the queen of England…
Last Updated: December 8, 2015