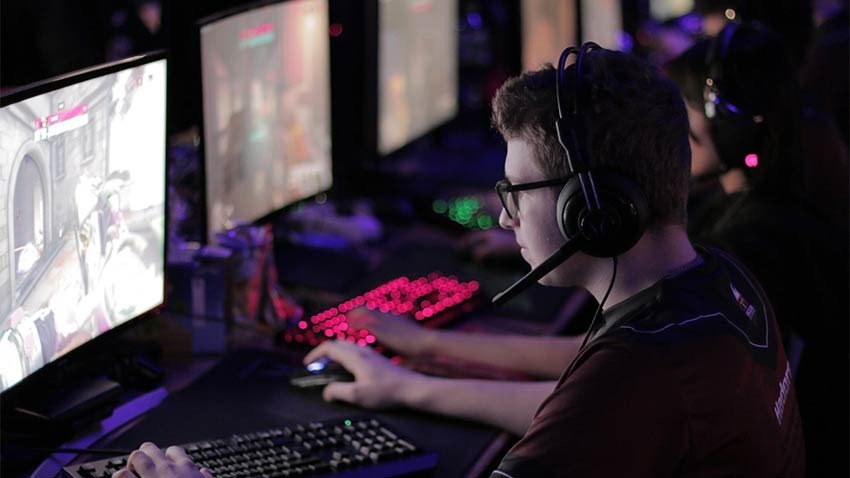 The utterly worthless debate over whether or not esports are akin to sports will rage on for perpetuity. It's pointless to argue for either case, as it's not going to make a difference to how either is practiced. Of course esports pros aren't subject to the same physiological tolls as those playing more physical sports – but a new study from the University of Chichester suggests they may be prone to the same psychological stresses.
Researchers at the university found that esports players face the same stress factors as pro athletes – including footballers and rugby players – do when playing in major contests.
"Esports has become a multimillion-pound business attracting audiences worldwide, but there is little research into the psychological factors that influence players," says Study co-author Dr Phil Birch, a senior lecturer in sport and exercise psychology at the University of Chichester.

"We have discovered that gamers are exposed to significant stress when competing in top-flight contests. By isolating these stressors, we can help esports players develop effective coping strategies to deal with such stressors and optimise performance while playing at the highest level."
Pro esports players, along with athletes, face 51 or so stress factors – including things like poor communication – that lead to aggression or exclusion and negatively affect their performance. It also includes worries about competing in front of large audiences; the "Big Match Temperament" stuff that our own cricketers have a tough time with.
The investigation was published in the International Journal of Gaming and Computer-Mediated Simulations and was done using interviews of Counter-Strike: Global Offensive players. The research recommends that premier esports players are given the necessary psychological training to learn to cope with competing at high levels.
"As an industry we've known for a long time that stressors on top level players can negatively affect their performance," says ESL chief Rob Black.

"This study proves this and reinforces what we have been saying for years. Further developments are needed in this area, and that will be key in ensuring the number of professional players continues to grow worldwide."
Like esports?
Check out esports central
Last Updated: November 20, 2019