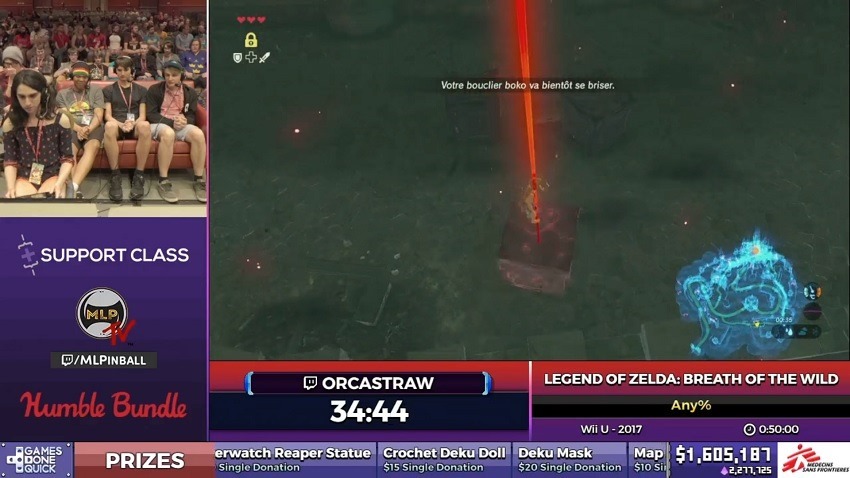 Summer Games Done Quick wrapped up yesterday, brining a full week of speedrun streaming to a rather climatic end with a fantastic run of Earthbound. The bi-annual event is hosted in the American Summers and Winters to help raiser money for charity, while also showcasing entertaining and informative speedruns of old and modern games alike. While the Winter version in January this year set new records for the event as a whole, this year's Summer iteration completely outdid last year's phenomenal donations.
In just one week, Summer Games Done Quick saw a total of $1.7 million in donations from viewers, all of which will be going to Doctors Without Borders. This was over half a million dollars more than the event last year and just shy of the $2 million record set earlier in the year. Donations are still on-going too, with multiple ways to still add your money to the pot if you so wish.
The week was full of incredible runs, all of which have already been uploaded to the Games Done Quick YouTube page for you to chew through if you happened to miss any. The early week NieR: Automata run was a personal favourite of mine, as well as The Legend of Zelda: A Link to the Past run where a sword wasn't allowed to be used. A race in Link's Awakening DX was also enthralling, as well as one of the later Portal 2 Co-Op runs (played by only a single person).
There's a lot more than just those four runs though, and you'd be rewarded from going through the entire ensemble of 130 runs. This event consistently delivers on both entertainment and that warm fuzzy feeling of making videogames a force for good in the world. So here's to many more Games Done Quick.
Last Updated: July 10, 2017