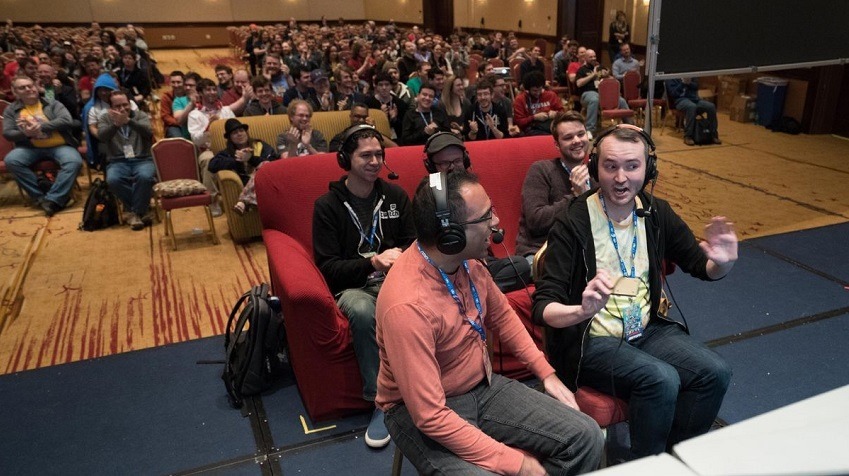 The bi-annual Games Done Quick events are some of my favourite weeks of the year, with the world's best and most entertaining speedrunners assembling for a full seven days of action with the aim to raise money for charity. For the past couple of years, the event has been on a roll, with each one breaking previous records for the total amount donated. This year's Summer iteration was no different, with the event soaring to a brand new donation goal of $2.1 million, and some of the best runs I've seen to date.
The final figure may be even higher due to some donations still trickling in, but at the close of events this weekend the Summer Games Done Quick had pinged just over $2.1 million, with a massive $1 million coming from the last day alone. These events show the extreme power of gaming, with players and fans getting together for a week of charitable friendship that helps the good folks at Doctors Without Borders. It also helps that the event is just so much damn fun as well, and this year had some standout runs that you should catch-up on.
My favourite had to be a Celeste race between the two fastest runners on the planet right now, with the game being beaten in just over 30-minutes. It's an intense battle that comes down to just a few seconds, but one that shows the absolute prowess and skill of runners in this field. Other fun runs included the ever-entertaining Resident Evil 4 block, a fascinating run through 2016's DOOM, a special end of show Mario Odyssey special and a 100% run of Cuphead. You can catch-up over at the Games Done Quick YouTube page, which is still being updated with runs from throughout the week:
The next Games Done Quick event is actually just around the corner, with the event experimenting with a smaller format called Express. That's going to take place at TwitchCon in October, before the bi-annual Awesome Games Done Quick comes at you in January. There's a lot to love about this event, so give it a shot even if you're not into speedrunning all too much. It's accessible and entertaining enough on its own.
Last Updated: July 2, 2018