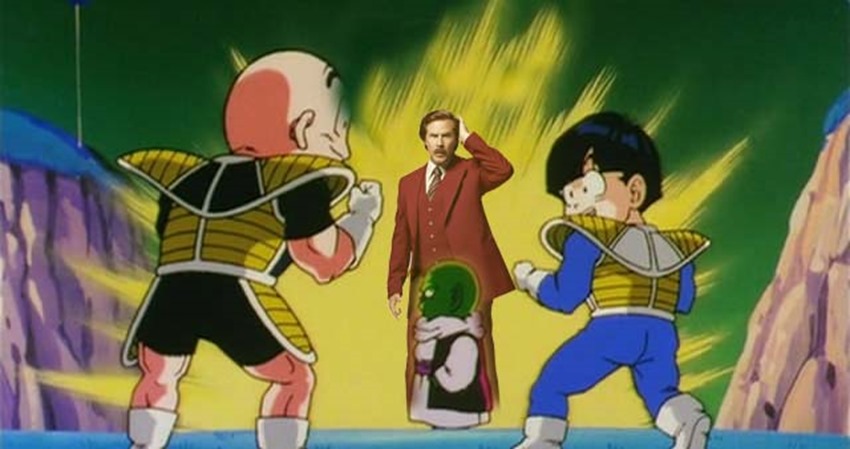 You ever get the feeling that the eternal dragon Shenron must be utterly sick of always seeing the same faces when they summon him? After all, calling upon Shenron to grant your greatest wish was a task of Herculean proportions for mere mortals who scoured the globe searching for the fabled dragon balls.
And then Bulma came along, using her ingenuity to make tracking the dragon balls a walk in the park. Anyway, earning a Dragon Ball isn't too difficult in Dragon Ball FighterZ. All you have to do is punch the balls out of your opponent. Wait that sounds weird. Here's how it works: Landing combos within a match will result in players being rewarded with a dragon ball.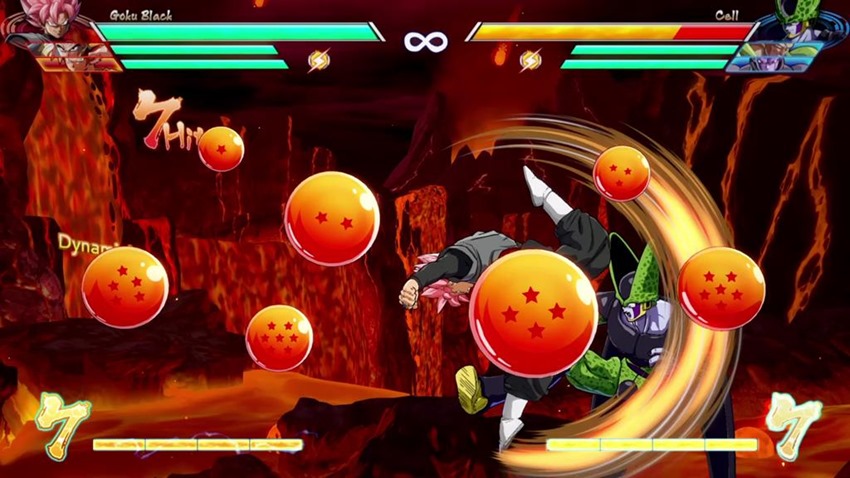 Certain combo strings get you certain balls, eventually earning you all seven and allowing for Shenron to be summoned. Your basic light attack combo will win you a random dragon ball, while other combos will reward you with the following: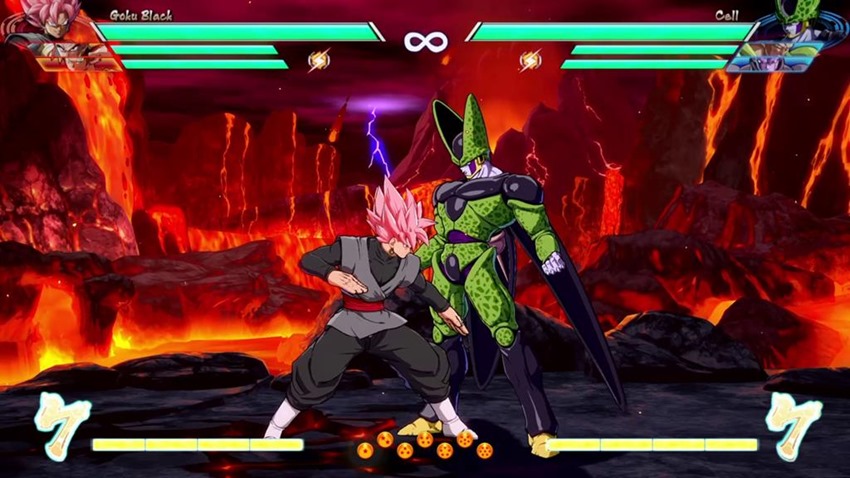 One Star Dragon Ball – 10 to 19 hit combo required
Two Star Dragon Ball – 20 to 29 hit combo required
Three Star Dragon Ball – 30 to 39 hit combo required
Four Star Dragon Ball – 40 to 49 hit combo required
Five Star Dragon Ball – 50 to 59 hit combo required
Six Star Dragon Ball – 60 to 69 hit combo required
Seven Star Dragon Ball – 70+ hit combo required
Getting a combo chain of 30 hits and above isn't too difficult. Start a block-breaking beatdown, chain in some assists from there and you'll be more golden than Frieza by the end of it. Once you have all the dragon balls, you'll need to land one more combo to summon Shenron. When he does appear, you'll have exactly five seconds to make your wish.
Here's what he offers players: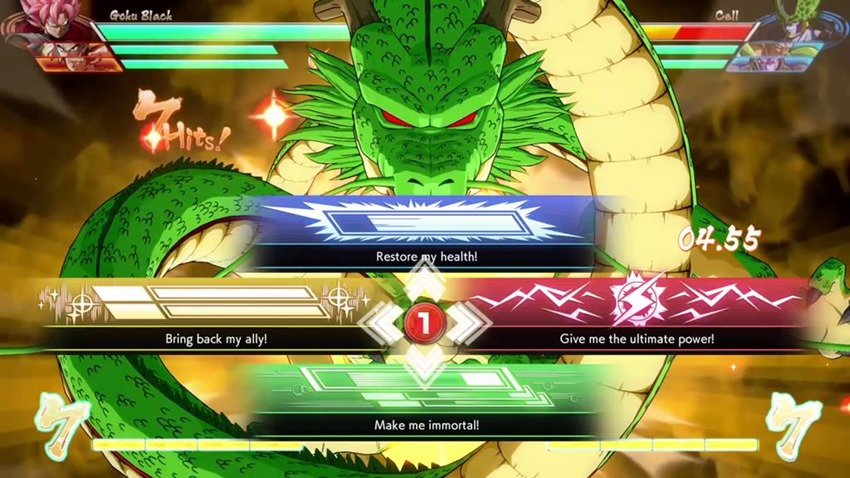 Bring back my ally – You can revive a teammate with 50% of their health
Give me ultimate power – Instantly boost your Ki gauge to maximum power
Make me immortal – Five per cent of your health will be restored, while your super bar gets a modest auto-restoration add-on
Restore my health – Easy enough, your health bar is restored to its maximum
Simple, right? It's a neat feature with plenty of fan service. How it impacts the tournament scene, is going to be utterly fascinating to watch in action. Dragon Ball FighterZ is out tomorrow on January 26, in case you feel like engaging in the legend of Shenron Burgundy.
Last Updated: January 25, 2018