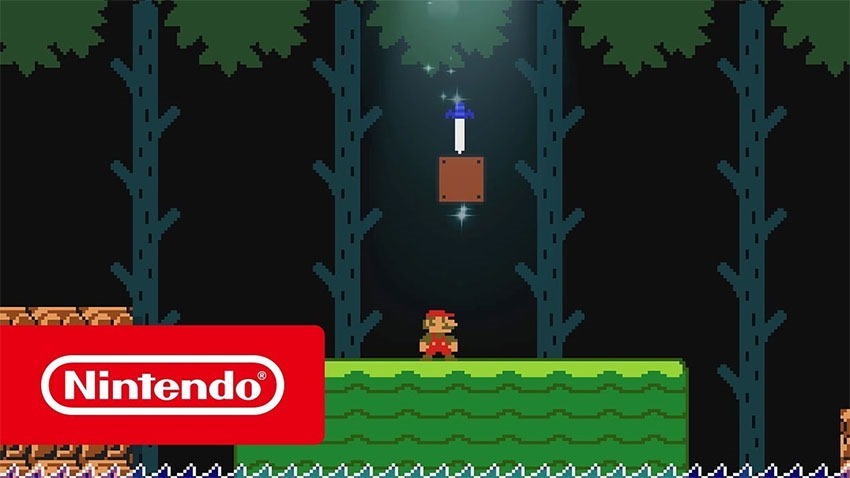 Super Mario Maker 2 is one of the best games released this year. As far as sequels go, it's pretty close to perfect. It took the ideas from the original, added a compelling single player campaign, a tonne more creative options for people like making their own levels, and even patched in proper online The Co-op with friends and not just randoms after players noticed the feature was missing. It's really, really good.
"The original Super Mario Maker is an enduring bit of software, but this makes up for just about every one of the original's transgressions and adds a full-fat campaign to boot. It's lovely stuff, offering a world of infinite Mario that has a little something for everyone."
It's now getting a great big update that's coming on Thursday. The update adds a bunch of new creative options to let level creators unleash more of their brilliance. Here's a nice breakdown of the impending update from Nintendo:
Here's what's coming in the new update, in a handy bullet-list format
Spike: Super Mario Bros 3's Spike tosses out spiky metal balls which can damage Mario, but as with everything else in the game, can be used in more subversive ways to trigger interesting puzzle ideas.
Pokey: The prickly cactus is made up spiky balls, damaging Mario. Yoshi can eat each of those segments though. In night mode, Pokey moves around in waves.
Frozen Coin: Frozen coins are similar to ice blocks. They're encased in ice and thaw out when they encounter flame of any sort.
P Block: The P Block is an unbreakable block that appears when a P Switch is hit. When grouped they can be used for player funnelling – but they're temporary.
Dash Block: Exclusive to the Super Mario 3D World style, the Dash Block gives Mario super speed allows him to jump a greater distance.
Master Sword: Wait, what? Yes, The Legend of Zelda's legendary Master Sword is coming to Mario Maker 2, letting Mario transform into 8-Bit Link. He even gets an array of Link's abilities. He can use the sword, the shield, arrows and even bombs.
Ninji Speedruns: Nintendo will upload its own in-house exclusive stages that'll challenge players to complete them as quickly as possible. They're available for a limited time, and will net players cosmetics.
The update is coming on Thursday 5 December for free.
Last Updated: December 2, 2019