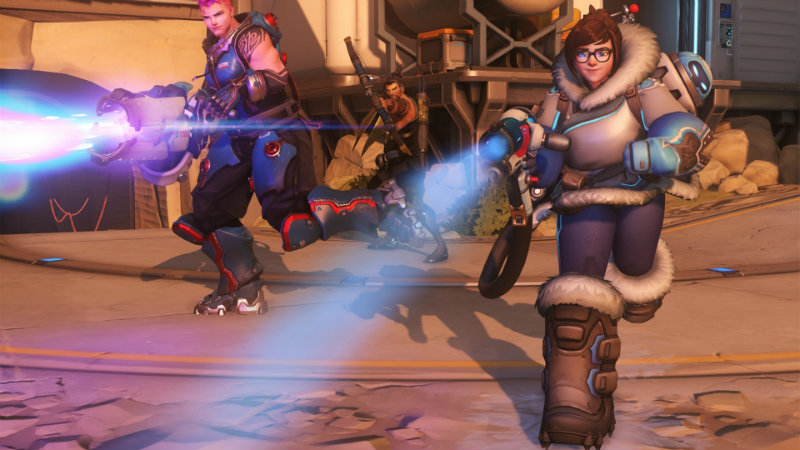 SuperData are great for finally giving us insight into that murky world of digital distribution. With online sales rising each month, the NPD data is increasingly incomplete. This month, SuperData sent out their May report and we managed to glean something pretty interesting from it.
As per usual, there are the lists of top selling titles, which I will simply copy and paste for you here while I try to fill more of my body with coffee.
Digital console
Uncharted 4: A Thief's End
Call of Duty: Black Ops III
FIFA 16
Tom Clancy's The Division
Overwatch
PC DLC
Overwatch
Doom
Counter-Strike: Global Offensive
Dark Souls III
Minecraft
Very cool to see Uncharted 4 doing so well, and it's not totally surprising to see that Overwatch is appearing on both lists considering how popular that game is. It seems all I ever hear about lately is Overwatch. But Kyle was wondering if Blizzard is primarily focusing on PC with Overwatch, which might explain why the game is a bit broken on console but very well balanced on PC. Well, it could be all about the money.
As part of the congratulations to Uncharted 4 for their top spot, SuperData made the following statement:
Uncharted 4 ends on a $56M high note. The long-awaited end to the Uncharted series managed to push past Call of Duty: Black Ops III, making it the highest earning title on console in May.
But they also said this about Overwatch:
Newcomer this month Overwatch (NASDAQ: ATVI) tops May's revenue rankings with $269 million in earnings across PC and console. The new shooter game is proving to be a hit among online spectators and is currently the 5th most commonly streamed title across live streaming channels. Despite not being free-to-play, Overwatch is rolling out a long-term monetization strategy by offering a hefty quantity of vanity items, including skins and graffiti tags.
Okay, so the top spot on console went to Uncharted 4 with $56M, while Overwatch brought in a ridiculous $269M across PC and console. It's in fifth place on console, but let's imagine that those sales numbers are pretty tight. Even if Overwatch grabbed almost as much as Uncharted 4, say $55M (and it's probably less than that), we're looking at quite a difference between PC and console. With PC bringing in four times the money, it's no wonder Blizzard is focusing on that platform instead of console peasants.
Last Updated: June 24, 2016