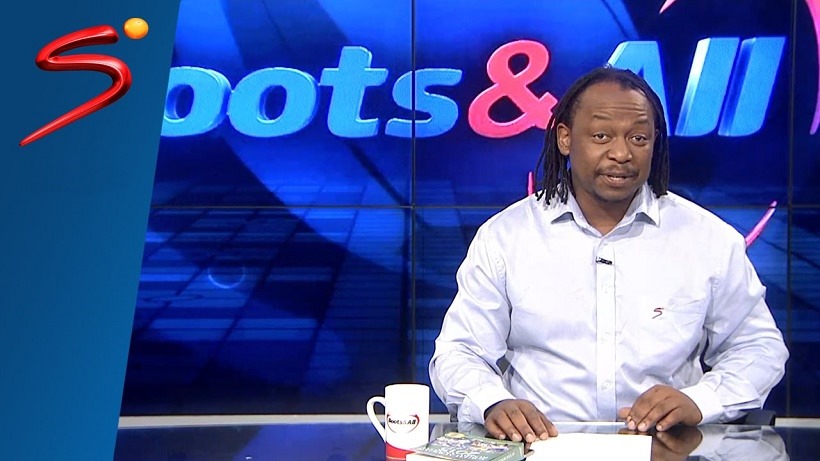 SuperSport's future installment: Boots of Speed & All
Yesterday SuperSport announced they would be broadcasting highlights from the past weekend's action at Katowice. This got me thinking[Ed: A rare occurrence], what does this really mean for South African eSports? While some debated whether eSports is considered a real sport, nobody seemed to be against the fact that SuperSport are including eSports, and the realization was collectively achieved that yes, this is a great thing for South African eSports. But allow me to elaborate.
South Africa's media portrayal of eSports
eSports has received some traction in the past. We've had interviews on various shows such as Espresso, Hectic Nine-9 and even on the eNCA morning news. Let's not forget the written press in GQ and You Magazine. Of course, there's the old saying "no press is bad press," but what sort of image was left in the mind of the uninformed when hearing news about competitive gaming?
Most recently the Telkom Digital Gaming League announced their Masters Series. They brought down Paul "ReDeYe" Challoner, an international treasure in eSports, to head the event. Challoner then went to do an interview on eNCA where the awkward exchange between Challoner and the host were seen by thousands. After watching this I felt a bit off about the way he was portrayed on the news. The questions were stereotypical and the conversation was almost completely steered in an awkward direction until they were pulled back on track by Challoner.
Other eSports inserts happened more frequently on the children's show Hectic Nine-9 where the host, who had actually done a bit of homework, steered questions towards the guests which were answered in an informative manner. I'll delay criticism on the show since their target market is children, but still I felt as if the message could have been a bit clearer.
These are just two isolated cases where I felt the message of eSports could have been portrayed a bit better, and some comments may have left unanswered questions in the minds of viewers who are not well versed in gaming, but alas no press is bad press.
Super(e)Sport
SuperSport, on the other hand, can be tied a lot closer to the end goal of eSports. What is that goal? World domination. In all seriousness SuperSport's recognition of eSports will boost the interest significantly . All over the world major sporting broadcasting networks are starting their own eSports sections, and the big question is, will the response to this highlight broadcast bring about further involvement?
Locally the other announcements might have been foreshadowed, but Sky Sports are also doing a highlight broadcast of IEM Katowice, and Canada's largest Sporting Network are starting their own section. If SuperSport shared similar interest, their involvement in eSports could see national coverage of major events, and boost the professionalism of eSports in South Africa. This is speaking directly to broadcasting.
The only downside I foresee is who SuperSport involve in this endeavour, should they go further with the idea. eSports talent is limited in this country, and as it stands there is no information on who is in charge, and who is pushing for eSports. We've reached out to SuperSport for more information, but personally, I hope whoever takes charge of eSports coverage for SuperSport does it justice, as a bad image could harm the growing industry.
In conclusion, this is a major leap forward for South African eSports, so if you're an aspiring gamer who wishes to become more professional, make sure you tell your friends and family to tune into SuperSport to catch some IEM Katowice highlights.
Like esports?
Check out esports central
Last Updated: March 8, 2016