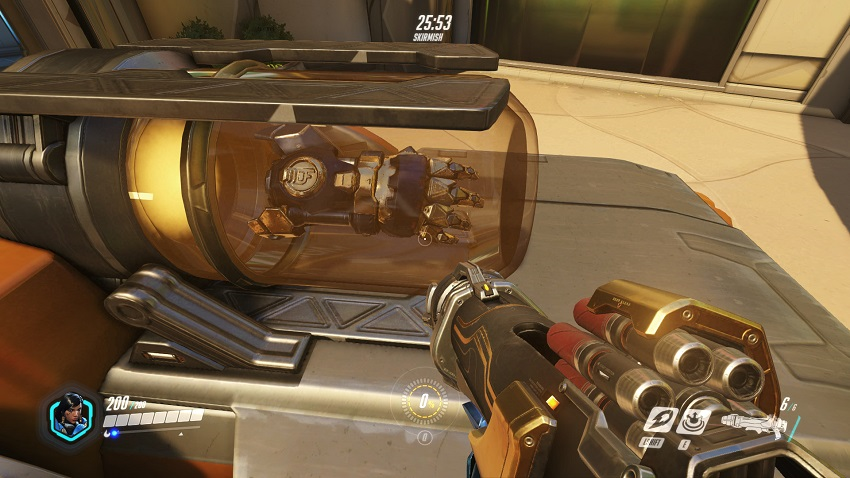 Overwatch likes to tease out its characters with either elaborate reveal campaigns (like the horribly overdone Sombra game) or neat little in-game hints (such as early D.Va hints). Doomfist, then, would rank as the longest standing tease, with Blizzard having already alluded to the all-powerful character in Overwatch's very first cinematic trailer. Since then it's always been assumed that players will one day stand toe to toe with the foe, and that day could be drawing closer.
Overwatch's public test realm, or PTR, is consistently getting updates, many of which are mined through for any new details about upcoming changes. The most recent update makes a small but very noticeable change to Numbani in particular though. The payload on the map previously housed Doomfist's Gauntlet – the source of power that has let multiple people claim the name of the folk-lore villain. In the PTR though, the payload has change – with the glass previously encasing the gauntlet being broken, and the weapon itself missing.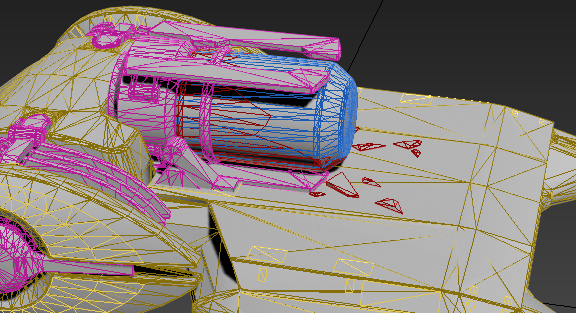 The asset itself is still sitting within the source files and not actually in the game itself just yet, but it sure sounds like Blizzard is gearing up for something to do with Doomfist in the near future. Those fires are stoked even further when you take into account a menu theme song for Doomfist being dug up too. It just pieces together, but starts asking questions of "when" rather than "if".
Doomfist has been a large talking point for the Overwatch community lately, particularly thanks to actor Terry Crews' interest in voicing the villain. Blizzard even recent invited him to their offices for…something. Whether that was just a good way to snag some attention or for something a little more substantial, we'll likely soon find out.
I do hope though that this isn't just some timed event of sorts, as it would be nice to see Doomfist join the fray as a regular roster addition. Although given his legendary status, it's not too far-fetched to assume his arrival being a once-off, frantic special that brings together friends and foes alike to deal with. Your move, Blizzard.
Last Updated: February 9, 2017