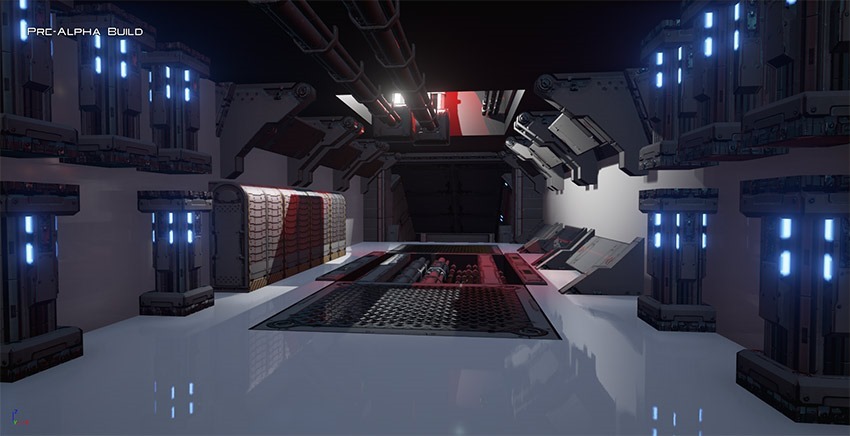 You may or may not have heard of Apeiron, a project to remake the glorious first Knights of the Old Republic using Unreal Engine 4. Wildly ambitious, the project would not only overhaul the game's visuals, but physics and mechanics too. I think, based on this being past tense, that you can figure out what's happened.
Yes, developer Poem Studios has been hit with a very friendly cease and desist letter, which means that the project has come to an end.
"It's with a great sadness that I'm posting today," Poem Studios said on Twitter. "I recently received a letter from Lucasfilm instructing Poem [Studios, the team behind the remake] to end production on Apeiron. After a few days, I've exhausted my options to keep it afloat; we knew this day was a possibility. I'm sorry and may the Force be with you."
This is, of course, not the least bit surprising. Big companies are always out (and well within their rights) to protect their intellectual property – and no matter how good Apeiron may have looked, it used Lucasfilm property.
"Notwithstanding Poem Studios' affection and enthusiasm for the Star Wars franchise and the original KOTOR game, we must object to any unlicensed use of Lucasfilm intellectual property," Lucasfilm wrote.

"Lucasfilm is the exclusive owner of all intellectual property rights in and to the Star Wars major motion pictures, games and any other Star Wars content," the company said. "As such, Poem Studios' continued use of Lucasfilm's intellectual property and references to the KOTOR game is misleading to the public and is likely to create confusion as to whether it is affiliated with Lucasfilm."
The letter says that Poem should cease development, remove any marketing materials from anywhere that suggest a connection to Star Wars or its properties and destroy any and all code containing such. Ouch.
Here's a look at how it was going:
Last Updated: October 12, 2018