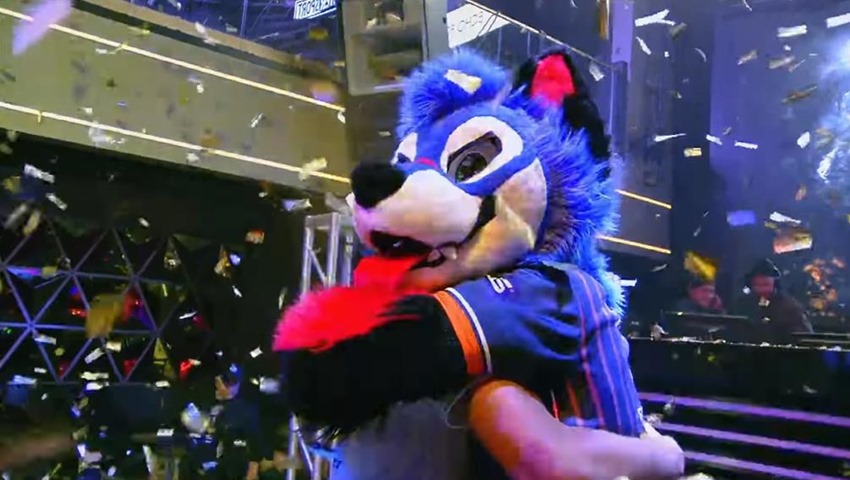 Every sport has one person that can be considered "the greatest". Boxing has Muhammed Ali, football has Lionel Messi and chances are high that Michael Phelps is actually a dolphin on steroids masquerading as a human whenever there's a swimming competition. When it comes to esports, there's no shortage of top class talent either.
When Umehara Daigo set a legendary bar for the scene so many years ago, that opened the floodgates for talent to rise to the top. You've got heavyweights such as NuckleDu and Victor "Punk "Woodley tearing up the Street Fighter V scene, while new kid on the block Dragon Ball FighterZ is currently being dominated in the competitive scene by Kazunoko, G01 and of course, Dominique "SonicFox" McLean.
SonicFox is currently regarded as the very best Dragon Ball FighterZ on the planet, having secured some huge victories this year. He's also the best damn Injustice 2 player around, as SonicFox ran home to victory in the finals of Injustice 2 Pro Series. The legend had an uphill battle on his hands, but he managed to fight through some stiff competition using the Joker for the majority of the tournament.
That alone is amazing stuff, as the Joker isn't exactly a top tier character in competitive Injustice 2. While SonicFox would switch to Captain Cold for his bout against Alexandre "Hayatei" Dub-Bilodeau. SonicFox would eventually make it to the finals, switched back to Joker and faced off against EVO 2018 champion Curtis "Rewind" McCall, who decided to field a Batman in the game for a perfect match-up that would close the book on the Injustice 2 tournament.
Rewind led the match with a 2-0 advantage, but SonicFox came back from the brink of defeat to clinch the win and settle the score at 3-2. Despite having been dismissive of Injustice 2 before the tournament started, SonicFox commented that "I put in a lot of work with Joker over the last couple of months, and I'm so happy to show people that the character isn't as bad as he seems."
SonicFox also donated $10 000 from his winnings to Rewind, as his rival's father had recently gone into surgery for Stage 3 Cancer before he left the tourney. "I don't do this for the money," SonicFox said to Kotaku.
Rewind is one of my good friends, one of my training partners, and I'm so very happy to have shared the stage with him.
And that was the night, finished. Whether Injustice 2 returns for another global tournament remains to be seen, but SonicFox has more than cemented his place in history as not only the best player at that particular game, but one of the greatest fighting game heavyweights of all time.
Like esports?
Check out esports central
Last Updated: November 15, 2018