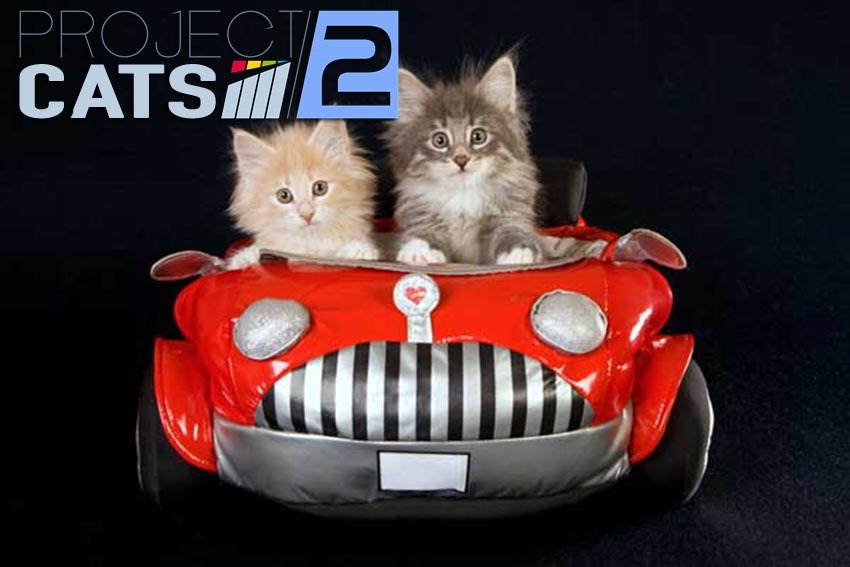 Two more months, and Project Cars will be back for a second lap. The first game was brilliant stuff, a new franchise in the realm of simulated racing that gave the likes of established series such as Gran Turismo and Forza Motorsport a proper run for their money. Just as realistic, beautiful to gawk at and filled with an unbridled love for the sexiest of V8 engines, Project Cars cleaned up well enough for Bandai Namco to greenlight a sequel.
A sequel that will of course have plenty of digital extras lined up, provided that you feel like spending more on the game. Bandai Namco revealed the various extras that'll accompany Project Cars 2 for digital pre-orders and the season pass. Surprise! It's more cars. I mean, of course it is. Here's a breakdown on what your fandom earns you.
Digital pre-orders get you the Japanese Cars Pack, which includes:
1981 Nissan 280ZX IMSA GTX
1990 Nissan Skyline
GT-R R32 Group A
2016 Honda Civic Type R–Euro Spec
2015 Honda 2&4 Concept
Season pass holders get the vehicles mentioned above and the Motorsport Cars Pack, which includes four cars from four decades:
Jaguar E-Type V12, Group 44 (1974) – beauty, speed, and an absolute motoring icon
Panoz Esperante GTR-1 (1998) – a '90s GT stalwart
Audi V8 DTM (Deutsche Tourenwagen Masters) (1991) – a DTM legend with 460hp @ 9,500RPM
Opel Astra TCR (2016) – Opel's latest 300hp Touring Car monster
There's more to the season pass than just that pack, as Bandai Namco's tight lips were pried open just enough to detail that players will get four more packs of cars, that contain eight vehicles in each pack. Also they told me to go suck a lemon. Project Cars 2 is out officially on September 22, hitting the usual suspects of platforms: PC, Xbox One and PlayStation 4.
Last Updated: June 28, 2017