This Friday heralds the arrival of a new kid on the block. Nintendo's snappy-looking Switch console will finally be available to the masses, a console which continues ideas spear-headed by previous machines but with lessons well-learnt on top of it. Hopefully. One idea that the Switch is continuing? That on paper it appears to be well underpowered in a hardware race against established players from Sony and Microsoft.
And that's just fine. Say what you like about the dreadful Wii U console, an ugly black brick that buzzed constantly when switched on (heh) and was outclassed the moment the PlayStation 4 and Xbox One hit the market, but it was still home to some of the finest games on offer during rare occasions when Nintendo had its act together. Even with less power, Nintendo games still look special. And with the Switch needing to be both a home and mobile console, that was the focus for this system over raw graphics power.
"For Nintendo, the axis of improvement for each new generation is the system concept," deputy general manager of Nintendo's Entertainment Planning and Development division Yoshiaki Koizumi said to Game Informer.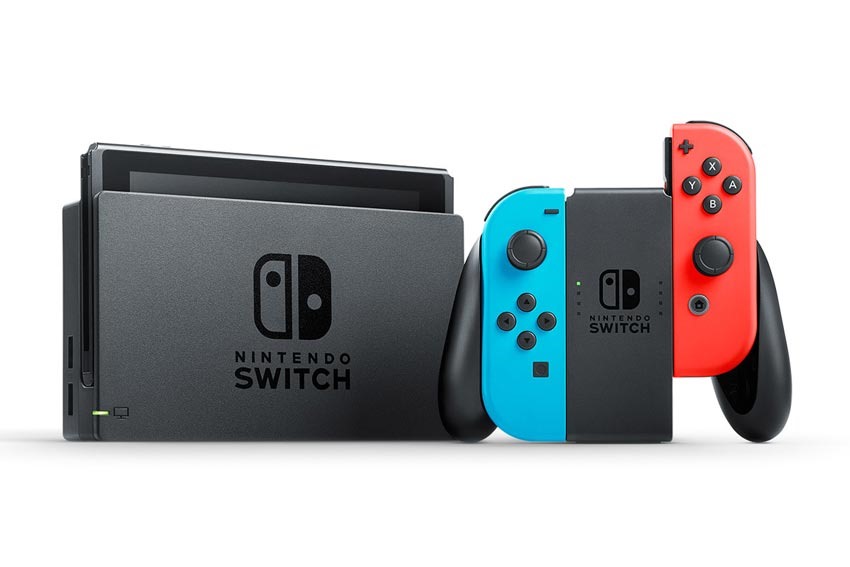 To make it possible to play a game system at home or on the go seamlessly, we had to take a different perspective and consider factors such as the battery usage of the "system on a chip." This is a different axis than simply improving processing power, so we selected design elements that fit the type of product we wanted to produce. This was definitely the case for Nintendo Switch.
The Nintendo Switch is a vital step forward for the Big N. Possible proof that in an ever-changing landscape, they're still a relevant company who can offer something to fans that will stand the test of time in much the same way that the GameBoy and NES console did so many years ago. It's also why Nintendo felt that it needed to establish that the Switch was an evolution built on the best ideas that had been present in previous consoles. "Yes, I do think Switch can be seen as the next step in this evolution," Koizumi explained.
Although people have been able to take their games on the go since the Game Boy, I think everyone would have loved to be able to take their console systems with them as well. We were never able to do that, due to a number of reasons. I think we have been able to take a step forward in that area, so Nintendo Switch is a type of evolution in that respect.

We wanted to take a more flexible approach to hardware design this time. For example, previously we have always used a custom "system on a chip" CPU and GPU, but this time we wanted to use more well-established technology, partly so that it would be easier for third-party developers to create games for the system. In that respect, Nintendo Switch represents a break from some of our traditions. However, our previous designs gave us valuable experience and provide insight into what the important parts of a system are, and this is reflected in the design.
The proof is in the pudding I always say. Also, pudding is kind of gross. Why would you hide proof there? Proof should be hidden inside a non-perishable like a bottle of Jack Daniels or a Twinkie. I have no idea where I'm going where this analogy, so I'm going to bugger off to see if I can apply it on Friday when I get massive FOMO when I see everyone buying a Switch and the latest Zelda game.
Last Updated: March 2, 2017