If you've watched any Major final over the past few years' you may have heard the intellectual voice in the midst of Toby "Tobiwan" Dawson's flamboyant screams. That was the voice of Troels "syndreN" Nielsen, one of the older and more insightful Dota 2 broadcasters in the business. Before Nielsen took to the desk, he played for mTw and Mousesports at both TI1 and TI2. Now, after a lengthy hiatus, Nielsen has decided to rejoin the competitive ranks forming Steak Gaming, his new Dota 2 team.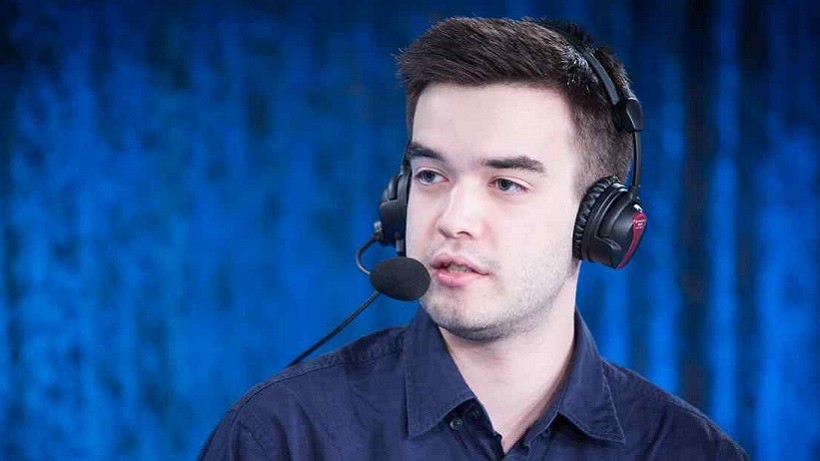 Nielsen decided to involve other veteran Dota 2 players such as Ioannis "Fogged" Loucas, former Fnatic's Adrian "Era" Kryezie. and Australian Trent "Slickz" Tucker, and Elias "Sealkid" Mertas, the Dailydot reports.
Nielsen made the best reappearance possible standing in for Gustav "s4" Magnusson as Alliance took on their, and syndreN's, old rivals Natus Vincere in the StarLadder League Qualifiers. Alliance defeated NaVi with the help of Nielsen, which granted him the best re-entry to the scene after his announced retirement in 2013 to focus on his shoutcasting. During his tenure as a voice of reason within the Dota 2 community, Nielsen cofounded the popular "DotaCinema" as well as his very own studio Monduck.tv. As I said earlier, Nielsen broadcasted events such as The International, and ended off his professional casting career with the Frankfurt Major.
Unfortunately for Steak Gaming there is limited time to get their roster lock-in before the cut off date on December 5th for the next Major, Shanghai which kicks off in March next year. The current team is spread throughout all regions of the globe with Tucker relocating to Germany to compete in his new team. The team itself will eventually be based in Germany.
The Dota 2 community has welcomed Nielsen's decision to return to competitive Dota 2, despite the void he has now left in the shoutcasting field. It's going to be an exciting 2016 for the newly created Dota 2 team.
Last Updated: December 3, 2015