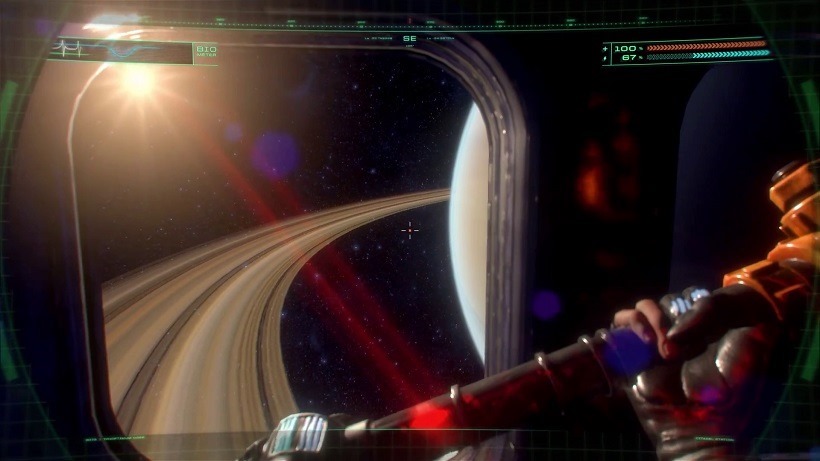 Here at the office, everyone likes to joke about how young I am (I will outlive all you bastards). Being an early 90s kid means I missed out on some incredibly good gaming experiences of the time, that today would be difficult if not next to impossible to play and appreciate. The original System Shock is just one of those games, so I'm particularly excited about the upcoming reboot. A reboot which is already looking mighty fine in action.
Night Dive Studios have been pressing on with their work on System Shock (now a fully fledged reboot, not remaster), and are kicking off their Kickstarter campaign for the title later today. The game isn't, however, just in the early stages. A full demo of the first level will launch alongside the campaign, free for anyone interested by the return of the franchise that inspired the likes of BioShock and Dead Space. Polygon got early access to it, and it looks utterly sublime.
With only the (apparently) better sequel to compare it too, I must say that this reincarnation of a classic certainly instills the same sense of dread. It's eerie in its presentation, with slow moving enemies and an absence of any ambient noise. That feeling of isolation is what Night Dive are swinging to achieve, while modernizing the formula a little bit here and there.
They're working closely with a dedicated fan-base of the original title, so it certainly seems like the best people possible are on the job. There's no word yet when the reboot will launch, but I'm sure the imminent Kickstarter is going to reveal a lot more about this anticipated project.
Who knows – with System Shock 3 actually happening, this could be the perfect start to the rebirth of a treasured series. It's got my interest.
Last Updated: June 28, 2016