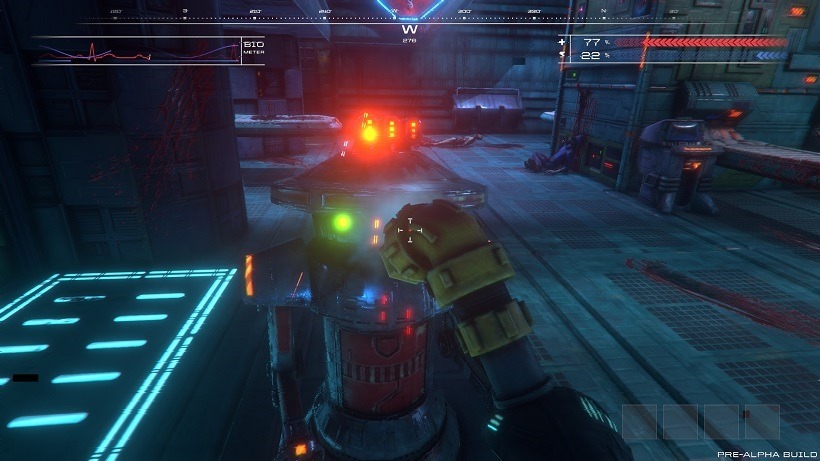 The videogame world has a lot to owe to System Shock and its arguably more seminal sequel, System Shock 2. That's what makes the idea of a modern remake so enticing, and it's a reality that Night Dive studios is toiling away on creating. Their Kickstarter for their System Shock remaster was a success, but since then little has been revealed regarding the on-going development of the game. Until now, and it's not news you're likely going to want to hear.
Previously aiming for a December 2017 release, Night Dive Studios has now delayed their System Shock remake into the first half of 2018. The news was communicated to backers on Kickstarter, with Night Dive needing more time to truly recreate the RPG classic. At the same time, the studio stated that they might not be able to hit simultaneous release across all three platforms either, with the game now coming to Xbox One and PS4 on top of PC.
Quite frankly though, that's fine. Night Dive aren't simply upscaling the old original, but meticulously recreating the game from scratch in a new engine. The demo the studio released when the campaign kicked off showed off a great deal of love for the source material, with the tense atmosphere and mood perfect captured in a more gorgeous visual representation. If that amount of care needs a bit of extra time to truly nail the final product, I don't think any fan looking forward to it will mind the extra wait.
But it's a slippery slope that Night Dive finds themselves on, especially with the recent surge of disappointing Kickstater campaign s for games that either never release, or disappointment immensely on arrival. There's a lot of time between now and Q2 of 2018, so I'm hoping they can pull it off. For SHODAN.
Last Updated: November 18, 2016