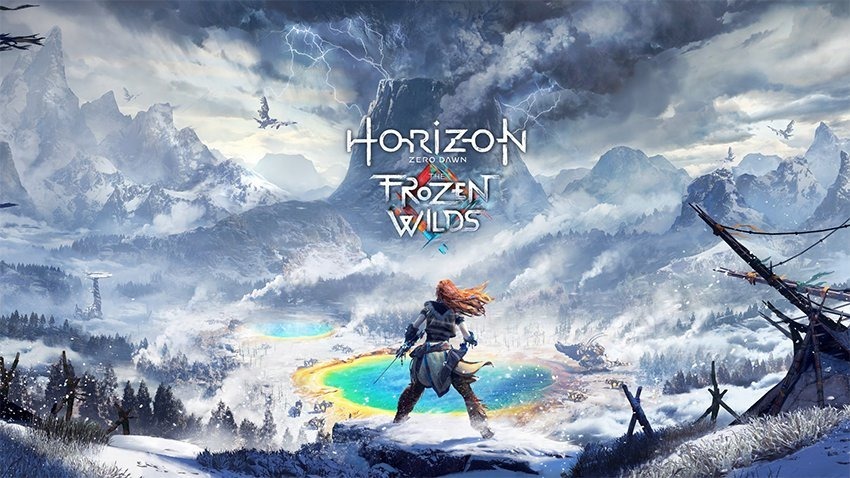 I'm not nearly as enamoured with Horizon Zero Dawn as just about everybody else on earth. It's a fabulous game, but for me, it felt like a greatest hits collection of open world ideas, nicely packaged and presented as something new. That said, it executed those ideas well, and that's what counts.
Naturally, people are terribly excited for its impending expansion, The Frozen Wilds. It promises 15 hours of new content, new enemy types, and new skills for Aloy to learn as she treks across a frozen Tundra. The expansion isn't quite new endgame content, and can be tackled as its own thing, though players do need to be level 30 to tackle some of its bigger robotic beasties.
As for new skills, there's an entire tree for Aloy to get to grips with, that's largely focused on her mounted skills. It includes neat things like:
Mounted pick-up: allows you to harvest and loot without having to dismount
Shard salvager: allows you to deconstruct items that you find in the wild without needing to find a vendor or drop them on the ground to make inventory space
Expert carver: Increases you chance of getting rare loot
Hoarder: Gives you increased inventory capacity
Dismount Strike: Once you've unlocked all the Traveller skills, you'll get access to Dismount Strike. It's a move that allows you to leap off your mount and perform a devastating attack that will kill smaller enemies and wound larger ones.
Nice! New enemies include beasties like the Scorcher, which is a bit of a giant fire-breathing cheetah/wolf-like thing. Take a look:
The Frozen Wilds is out next Tuesday, 7 November.
Last Updated: November 2, 2017