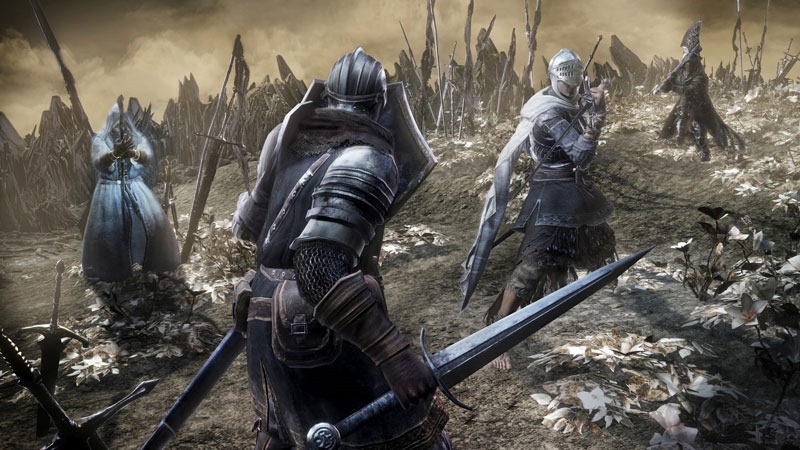 Dark Souls III is a fitting conclusion to a series of games that have taught a new generation of gamers about patience. It's a bit like this generations Mega-Man, or Ghosts and Goblins in many respects – but I'm veering off course in that rambly wat old men do when they wax nostalgic.
Anyway, Dark Souls III is a fantastic game, helmed by the man who started it all – Hidetaka Miyazaki. It may be the last game in the Dark Souls series, but it's not quite the end. Dark Souls III is getting its first DLC on October 25, and it brings with it a number of new weapons, bosses and new areas to explore. And in which to die.
"Dark Souls III: Ashes of Ariandel continues FromSoftware's track record of providing best-in-class post game downloadable content support," said Eric Hartness, Vice President of Marketing for Bandai Namco Entertainment America in a press release. "With hours of new challenges, new bosses, new mysterious locations to explore, new items to obtain, and new ways to challenge other players online, it's the perfect time to jump back into one of the best games of 2016."
According to said release, the expansion will hit PC, Xbox One and PS4 on October 25, at a price of $15 or your local equivalent. It's also part of the $25 season pass, which will include a second expansion expected in early 2017.
Take a look.
"Return to the world of Dark Souls III and uncover a terrible secret that lies within the frozen land of Ariandel. Players will find themselves steeped in a brand new environment filled with terrifying new enemies, challenges, and exciting lore to expand the overarching Dark Souls III storyline."
Last Updated: August 25, 2016