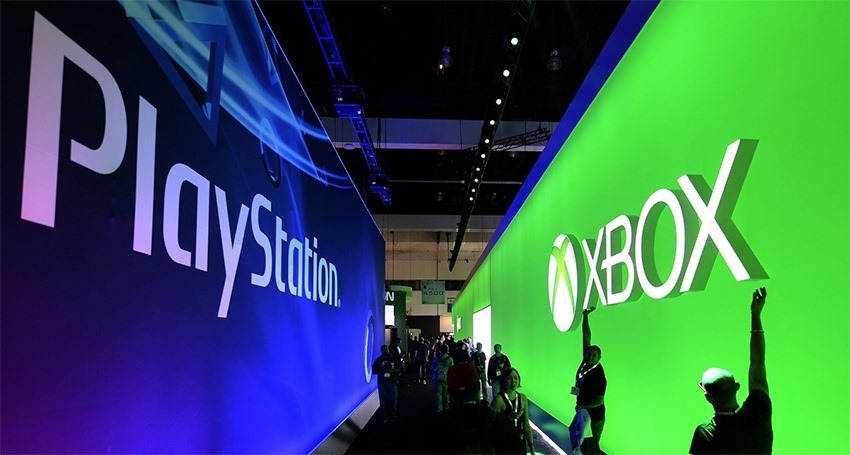 Sony's still not backing down on the cross platform play argument, suggesting that the reason they're not opening the gates is because PlayStation is the best place to play. Speaking at the Goldman Sachs Communacopia Conference, Take-Two chairman and CEO Strauss Zelnick had some fair words of warning for Sony.
"Eventually, I think we'll be in a cross-platform world for a lot of titles," Zelnick said. "Certainly, between console and PC we will. Microsoft is basically already there. So I think the walls are coming down. The closed system walls are coming down, and they have to. Streaming is going to accelerate those walls coming down.

"If you're going to create rules that don't benefit the consumers but somehow you think benefit your enterprise, you're mistaken. Consumers will go elsewhere"

"We're all here for the consumers. If you're going to create rules that don't benefit the consumers but somehow you think benefit your enterprise, you're mistaken. Consumers will go elsewhere. You have to pay attention to what the consumer wants."
They're words that I hope Sony heeds – because while they're "winning" this round, hubris often leads to downfall. Zelnick also talked up a future based around streaming. Rumours suggest that Microsoft is building a streaming console, and both EA and Activision believe that streaming could be in our future. Zelnick believes it'll happen.
"I think streaming will happen," he said. "There are numerous companies that are looking at it. The companies that are best positioned to pursue streaming are technology companies that have hyperscale data centers all around the world. So you know what that means; There aren't very many of those because you do have to address latency, and you do have to be pretty close to where the consumer is in order to address latency. Do I think that will happen? I'm sure it will happen. I think that will happen in one to three years.

"Does it increase the total addressable market? Naturally, it does, because you don't need to buy a box in order to play our games. You'll probably need to buy a controller, and those will be available."
Zelnick doesn't, however, think that streaming and subscription models will become the core of their business – or even applies to their games.
"I'm not even sure the subscription model applies to our business. It certainly doesn't apply to frontline products"

"Our job is to be where the consumer is, so more, better, faster, cheaper distribution–as long as its high quality–is always good for us, because it's good for the consumer," Zelnick said. "And generally speaking, when you make a product more widely available, more people consume it. But I can't sit here and argue it will be a sea change in the business. I know one of our competitors has argued that, but my view is we should really talk about what we can control, which is making really great content. And probably leave stuff that we can't control–massive hyperscale distribution systems–to other people, except to make the point that if they're there, we'll be there. It's the same way that if someone wanted to open a video game store next to GameStop, we'd sell to them tomorrow."

"…But none of this is a game changer. You know why? Because if there's an opportunity to go direct to consumer, no one can go direct to consumer with our products. Only we can. We have the opposite of fungible products in this business. So if we're asleep at the switch–and I certainly hope we don't come across that way–but if we were, and all of our competitors go develop direct relationships, as long as we keep making titles that are as good as Grand Theft Auto and NBA 2K and others, we'll have a direct relationship like that as well. Worst case scenario, we'll be a few months behind our competitors because we just were too sleepy to do it.
Last Updated: September 14, 2018